Bassist Tim Drummond passed away on January 10. If that name means something to you, it's no doubt due to his relation to several prominent frontmen, including Bob Dylan, James Brown, Conway Twitty, Ry Cooder, CSN, and most importantly, Y, Neil Young. Drummond's lowdown, self-assured basslines could be funky, twangin', behind the beat, in front of the beat, and always in service of the song. And as nailed to the bottom as he was, he'd add subtle, distinctive licks and riffs that help turn good songs into great.
Unfortunately, the death of Drummond marked a significant — and altogether depressing — milestone. The original Stray Gators, backing band for a pair of Neil Young classics, Harvest and Time Fades Away, are all dead. Jack Nitzsche was the first to go, on August 25, 2000. Nitzsche was a composer, producer, and arranger before he was a musician, but his piano and slide guitar were key components to the Stray Gators' keening, roots-rock sound. Drummer Kenny Buttrey passed away next, on September 12, 2004, and steel genius Ben Keith followed on July 26, 2010. Drummond and Keith continued to play with Neil, but the Stray Gators remained shelved for almost 20 years. I know my blog is called The Adios Lounge, but it hasn't gotten easier saying goodbye to some of my favorite musicians, especially the role players who don't benefit from the hype, recognition, and infrastructure of the frontmen.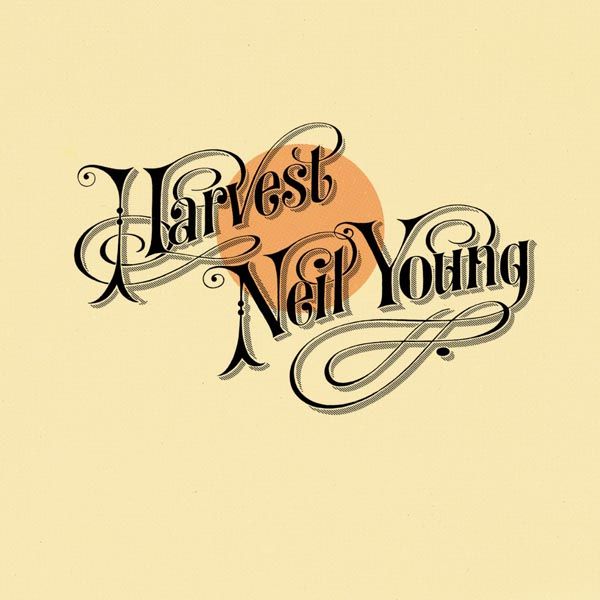 Historically speaking, The Stray Gators are no Crazy Horse, but who is? Every other Neil Young aggregation — including Buffalo Springfield and CSNY — suffers in comparison to the Horse, even if you can make a half-hearted apples/oranges counterargument. Longevity, consistency, staying true to the garage, it's Crazy Horse then everybody else. The original Stray Gators — Nitzsche, Keith, Drummond, and Buttrey — only played with Neil from 1971-73, and a single oddball reunion (which we'll discuss later). After 6 weeks on the road, Buttrey pulled out, to be replaced by Johnny Barbata. The tour continued for another 20-25 shows, finally finishing on April 3 in Salt Lake City. The Stray Gators wouldn't be heard from for 18 years, at which point a slightly modified lineup backed Neil for 1 album and 3-4 shows. That was the extent of their collaboration. With their story now having an official beginning and end, it seems like a perfect time to reassess The Gators' limited, but quality output.
ARE YOU READY FOR THE COUNTRY?
On February 17, 1971, Neil Young appeared on Episode 20 of The Johnny Cash Show, playing solo piano versions of "Needle And The Damage Done" and "Journey Through The Past." Cash filmed his show at the Ryman Auditorium in Nashville, a short jog from his home in Hendersonville. So, while Young was in Nashville, he dined with producer Elliot Mazer, a New York transplant who ran Quad Studios with session stalwarts Norbert Putnam and David Briggs. It was this association that ultimately led to the birth of both Harvest and The Stray Gators.
It was the work of a lesser-known, all-instrumental group, Area Code 615, featuring Putnam, Briggs, the late drummer Kenny Buttrey and assorted other session hands, that piqued Young's interest. "After dinner Neil said, 'Hey, aren't you the guys who have that Area Code 615 band? That was great!,'" recalls Mazer. "Right there he asked if he could come down to Quad and do some work. All he needed was a small group of players, just bass, drums, and steel."

Mazer made a few quick calls, but Putnam was out for the weekend and steel man Weldon Myrick was working the Grand Ole Opry (as he did each Saturday night). With drummer Buttrey acting as the sole 615 representative, Mazer tracked down pedal steel player Ben Keith, and asked songwriter Troy Seals to play bass. "We eventually found bassist Tim Drummond walking down the street," recalls Mazer, "but Troy ended up on the first song we cut, 'Dance Dance Dance,' which wasn't ever released."

Having built his own studio from scratch the year before, Young immediately took to the down-home atmosphere at Quad. With his makeshift backing band — later dubbed The Stray Gators — Young began work on what would become Harvest, cutting master takes of "Heart of Gold," "Old Man," and several other songs over the next 24 hours. "He'd just play us each song," says Mazer, "and we'd discuss the arrangements. Then we went right to work. It felt great in that room right away; we were all totally impressed with Neil and the songs he'd brought in."
–Dave Simons, Tips from the Top: The Making of Neil Young's "Harvest," June 11, 2007
Neil obviously brought in "Needle And The Damage Done," since he played it for Johnny Cash. The album version of "Needle" was actually recorded live at Royce Hall (UCLA) about a week before Young flew into Nashville. Once ensconced at Quad Studios, Neil and the Gators reeled off "Heart of Gold," "Old Man," "Out On The Weekend," and "Harvest" between February and April. For most people, these 5 tracks (of 10) are the core of Harvest, if not an outright proxy. They're certainly the tunes most likely to pop up on a classic rock radio drive-by or satellite feed.
While I admit that each and every one of those songs is either pretty good ("Heart Of Gold") or very good (all the others), I can barely listen to them. This isn't really a critique. As I said about "Brown Sugar" in my Bobby Keys post, it's not unusual for a great song to get beaten into pulp through the consumptive machinations of mainstream culture. "Old Man" isn't any different in this respect than "The Times They Are A-Changin'" or "Blowin' In The Wind" or "Baba O'Riley" or [fill in iconic, yet overplayed song here]. On an intellectual level the messages may get through, but I feel nothing. It may as well be background music for a Time-Life infomercial on "The '70s."
Harvest is actually 3 drastically different visions of a single album. In addition to Folk City, each album side includes a sojourn in strings. "A Man Needs a Maid" sounds like it would've fit in better on After The Gold Rush, but the way the orchestra is integrated with Neil's solo piano is very effective. I go through phases where I skip past "Maid," but it's a great tune and MUCH better than "There's a World," which feels like a failed experiment. Interestingly, for all of the album's dusty, western appeal, both songs were recorded with the London Symphony Orchestra during a brief trip to England in late February/early March.
ARE YOU READY FOR ME?
With half an album in the can, Young and the Gators reconvened at the guitarist's newly acquired ranch in northern California, using a large rustic barn — complete with bales of hay — as a makeshift recording space (with Wally Heider's remote unit serving as the base of operations). Once again, Buttrey, Drummond, and Keith set up in a tight semicircle around Young, now using his '50s stereo Gretsch White Falcon electric, with Jack Nitzsche, Young's producer pal from his Buffalo Springfield days, supplying rudimentary piano parts. As he'd done on his previous two albums, Young contrasted his acoustic repertoire with a set of rockers, recording "Alabama," "Words," and "Are You Ready for the Country?" with the same ambient approach as the Quad sessions. "Again, it was all done in the room there, with everything leaking together," says Buttrey. "And it was pretty good leakage, too. Elliot did a really good job of deciding whether it was good leakage or bad leakage."
–Dave Simons, Tips from the Top: The Making of Neil Young's "Harvest," June 11, 2007
For my money, Harvest succeeds because of the trio of songs recorded in September, well after the bulk of the album was cut. No pensiveness or passive declarations, no easily digestible ennui, just twangin', crunchy, shit-talkin' rock 'n' roll. To be fair, the contrast between the different visions helps make the album work, but the rock band is the fuel powering the bus. It's also worth noting that while the acoustic songs were the moneymakers, it was actually the heavy rock songs that pointed the way forward for Neil. Following the release of Harvest in February 1972, Young released Time Fades Away (1973), On The Beach (1974), Tonight's The Night (1975), and Zuma (1975) — aka The Ditch Trilogy +1. While acousticana folk and pop ballads were certainly part of the mix between 1973-75, this wasn't hippie-dippy granola fare. These were late night battles with the dark side, fueled by tequila, cocaine, and paranoia. Where "The Needle And The Damage Done" referenced the lifestyle, The Ditch Trilogy sounded like it was bleeding out from it.
Neil Young & The Stray Gators – Are You Ready For The Country
Recorded at Broken Arrow Ranch
September 1971
Neil Young – vocals, piano
Ben Keith – pedal steel
Jack Nitzsche – lap steel
Tim Drummond – bass
Kenny Buttrey – drums
Crosby & Nash – backing vocals
If ever a song should've been cut in a barn, "Are You Ready For The Country" is the one. It's Harvest's lone country-rock song, a sub-genre with which Neil had long been comfortable ("The Losing End" and "Everybody Knows This Is Nowhere," e.g.), and one to which he'd return repeatedly over the years. While the beat is a tad slow — we'll get to that in a bit — the musicians obviously feel comfortable with each other — the false start and quick laughter out the gate being something of a tip-off. The genius of "Are You Ready" isn't just that Neil skillfully merged his rock tendencies with full-tilt twang. Here he's laying back, comping chords on piano as Keith and Nitzsche essentially duel on competing steels. The way they swoop in and out of the song is somewhat similar to a horn section, like a trombone and muted trumpet in a swing band. Why don't more rock and country songwriters incorporate pedal steel and lap steel (or dobro) in the same song? Such a great sound.
Did I ever tell you about the time I interviewed Jeff Tweedy (January 1996) and asked him about the supposed influence of Gram Parsons? "It's a totally ridiculous critical touchstone that has to be in every article," he replied, "But has very little basis in fact. Sure, he had some great songs, and I like his records a lot, but he has a lot of mediocre shit, too [laughs]. If you really wanna name somebody who's probably a more overwhelming influence on all these bands, it'd be Neil Young — but he's too popular." Neil Young, godfather of grunge AND alt.country. Granted, the B-side to Uncle Tupelo's very first single ("I Got Drunk," 1990) was "Sin City" by The Flying Burrito Brothers, but the band never really sounded like Gram Parsons. They sure as hell sounded like Neil Young, though. Lots of right-minded bands in the '90s and early '00s bands did, some taking influence from both Young AND Uncle Tupelo. I'm looking at you Bottle Rockets, Whiskeytown, Blue Mountain, Backsliders, Gourds, Damnations, V-Roys, Slobberbone, and Grand Champeen.
"Are You Ready For The Country" may be the only song written by Neil Young whose definitive studio version was by another artist. In 1976, Waylon Jennings turned the tune into a Top 10 country hit and arguably took ownership of it. Neil started incorporating Waylon's lyrics and on September 20, 1984, performed it with Jennings on Ralph Emery's Nashville Now TV show. Perhaps the most significant alteration Waylon made to the tune was its thematic focus. Where Young's original was a veiled anti-war song — or at least war-aware because the narrator was about to get sent to one — Jennings' meaning is more diffuse.
"Leftin' & a-rightin'" may refer not to political wings, but to a fistfight, and if it's anti-anything, it's anti-religion and anti-drugs, with the preacher and pusher both "sellin' highs." The preacher was a sign of hope in Neil's version, but for Waylon that old Parson Brown ain't nothing but a pusher, which significantly changes the tone of the song,. Jennings also changed the chorus from "Are you ready for the country because it's time to go? to "Are you ready for the country? Are you ready for me?" That kinda makes the song about country music and Waylon Jennings' place in it, a concept explored just the year previous in his massive hit, "Are You Sure Hank Done It This Way."
(A collateral coincidence is that "Are You Sure Hank Done It This Way" was covered by Uncle Tupelo during the Anodyne sessions and singing lead on their version was Joe Ely, like Waylon, from Lubbock, TX. Anodyne also featured a lot of lap steel, pedal steel, and dobro, with Max Johnston (lap steel, dobro) and Lloyd Maines (pedal steel) evoking Ben Keith's weary steel/slide tone heard to such devastating effect on Tonight's The Night and On The Beach. Furthermore, Coffee Creek, the short-lived Tupelo side project featuring Brian Henneman of the Bottle Rockets, covered "Are You Sure Hank Done It This Way," "Are You Ready For The Country," "Get Back To The Country" (from Old Ways, 1985), AND "Powderfinger" at various shows.)
Waylon's lyrical shift was matched by the music. His faster tempo is a better fit for the song's punchy honky tonkin' backbone. I've always felt the Harvest version is too slow, but I attributed that to the musicians' unfamiliarity with the material. I'm sure if they'd been playing it live for awhile, it would've settled into its natural, faster groove. For example, by the time 1986 rolled around, Neil didn't need anyone else to show him how to play his song.
Neil Young & The International Harvesters – Are You Ready For The Country
Farm Aid 2
Manor Downs Racetrack, Austin, TX
July 4, 1986
Neil Young – vocals, guitar
Ben Keith – pedal steel guitar, vocals
Anthony Crawford – guitar, vocals
Rufus Thibodeaux – fiddle
Hargus "Pig" Robbins – piano
Spooner Oldham – organ
Joe Allen – bass
Karl T. Himmel – drums
Nicolette Larson – backing vocals
For 80 shows in 1984-85, Neil toured America with 2 different versions of The International Harvesters, a group that included Ben Keith on steel and Tim Drummond on bass. However, instead of Jack Nitzsche on piano, the band enlisted the services of Spooner Oldham, who played all of the 1984 shows. For the 1985 tour, Oldham was replaced by the great Nashville session hotshot, Pig Robbins. Not a bad Plan B or C. While they were similar to the Gators, I'm not sure it's fair (or accurate) to consider the Harvesters the Stray Gators 2.0 (or 3.0, if you consider the Johnny Barbata version 2.0). In fact, the Harvesters were a direct offshoot of the Gone With The Wind Orchestra, a one-off band Neil put together for a children's benefit in Miami in 1977. While similar to the Gators, the Harvesters and GWTW Ork were branches on the same roots-friendly tree and probably deserve their own Adios Lounge post. That said, we will hear from them again.
I love how much fun Neil seems to be having here. Fun is not exactly a trademark of his, but during Rufus Thibodeaux's fiddle solo, Young is beaming (see below). Can't blame him, the band is crackin'. Some interesting and interrelated facts about this performance: This gig was both the second Farm Aid ever and an International Harvesters reunion, the only one of its kind. The last time the band played was on September 22, 1985, at the very first Farm Aid, which was also the final show of the North American tour. As I mentioned above, you'll notice in this version that Neil sings both his own lyrics and those added by Waylon.
SWING LOW ALABAMA
"Well I heard Mr. Young singin' about her
Well, I heard ol' Neil put her down
Well, I hope Neil Young will remember
A Southern man don't need him around anyhow"
—Lynyrd Skynyrd, "Sweet Home Alabama," 1974
"I'd rather play "Sweet Home Alabama" than "Southern Man" anytime. I first heard it and really liked the way they played their guitars. Then I heard my own name in it and thought, "Now, THIS is pretty great …"
–Neil Young to Cameron Crowe, "Neil Young: The Last American Hero," Rolling Stone, February 8, 1979
"Alabama" isn't close to the most popular song on Harvest, but you'd be hard-pressed to find a song freighted with more significance. Unlike his other protest song of the era that featured a state as the title ("Ohio"), Neil uses Alabama to criticize more generally. There's no obvious or specific references to church bombings, firehoses, Bull Connor, George Wallace, or Bear Bryant's all-white football teams.* It could've been Mississippi, Louisiana, Texas, or Georgia he wrote about. Hell, it could've been LA, and WAS "LA" just 18 months later, one of Young's great diatribes from the Time Fades Away tour. Point being, Neil didn't exclusively talk shit about southerners. He had several targets, many of them personal. On this occasion, though, Alabama bore the whip of the lash.
* Ironically, the Crimson Tide football team was being integrated at the very moment this song was being recorded in September 1971. On September 10, black players John Mitchell and Wilbur Jackson debuted for the Tide against USC, a few miles away at the Los Angeles Coliseum. As a T-Town matriculator, I'm using this moment to cash in my "Roll Tide" card.
Neil Young & The Stray Gators – Alabama
Recorded at Broken Arrow Ranch
September 1971
Neil Young – vocals, electric guitar
Ben Keith – pedal steel
Jack Nitzsche – piano
Tim Drummond – bass
Kenny Buttrey – drums
Stills & Crosby – backing vocals
Over a churning boil of electric and pedal steel guitar, Young makes scorched earth poetry sound elegant. "Alabama" is a cheap shot in many ways, and Neil has since disavowed it, but his hate game was on point and featured one of the best choruses of Neil's extensive catalog. Referencing the banjo from "Oh! Susanna" was a lyrical masterstroke and "old folks tied in white ropes" and "the devil fools with the best laid plans" are brilliantly evocative images. And while the Cadillac could be a class-conscious cheap shot, I can't help but think about Hank Williams, Alabama's greatest songwriter*, a direct influence on Young, and a man who (in)famously died in the back of a Caddy. Venomous, condescending, and judgmental, "Alabama" is a biblical fuck you, up there with Dylan's "Positively 4th Street" and Ice Cube's "No Vaseline." (Not joking.) It's also the first stirrings of the sound that would define the Ditch Trilogy era.
* You could make a pretty decent argument that Hank Williams is not only Alabama's greatest songwriter, but everyone's greatest songwriter.
"Alabama" inspired Ronnie Van Zant to give a little fuck you of his own, but it was a respectful taunt. As any longtime Drive-By Truckers* fan can tell you, Ronnie and Neil were a mutual admiration society. And if you're the musicians in Lynyrd Skynyrd, how can you not be impressed with "Alabama" as a piece of music: the slow build, the nasty guitar tone, Young's double-tracked Gretsch weaving around itself and against Keith's pedal steel, and the controlled heaviness of the Gators' rhythm section. This wasn't Drummond's and Buttrey's first rodeo. Their excellence as musicians is confirmed by the fact that during "Are You Ready For The Country" and "Alabama" they stay out of the fucking way. "Alabama" is a HUGE sounding song, but there's a lot of space between the notes**. The piano, bass, and drums totally stand back and let the guitars do their thing.
* I'm not a huge fan of the DBTs anymore, but I thought they caught lightning in a bottle with the Southern Rock Opera (2001). Main songwriters, Patterson Hood and Mike Cooley, brought humorous insight to their observations of the Skynyrd/Young dynamic, and if you listen to the riff, pace, and subject matter of "Alabama," I think the song may have invented the DBTs.
** The other band that this song may have invented is Silkworm, the Missoula (Montana)/Seattle/Chicago band that existed from 1987-2005. The combo of wide open space and claustrophobia was a SKWM trademark and they remain one of the most underappreciated rock bands of the '90s.
Neil Young & The Gone With The Wind Orchestra – Alabama/Sweet Home Alabama
Bicentennial Park, Miami
Benefit for a children's hospital charity
November 12, 1977
Neil Young – vocals, guitar
Ben Keith – steel guitar
Rufus Thibodeaux – fiddle
Spooner Oldham – piano
Tim Drummond – bass
Karl T. Himmel – drums
Nicolette Larson – backing vocals
… and the Gone With The Wind Orchestra
Recorded 12 days after Lynyrd Skynyrd's Convair CV-300 crashed into the swamp just north of the Louisiana border, Young's homage is total class and demonstrable proof of his kinship with Van Zant. While you are certainly welcome to rewind this song to the beginning, I thought that beginning it in the middle captures the essence of the song while acknowledging that the recording isn't the best. Fun fact: This was the last time Neil Young ever played "Alabama." As he said in his 2012 memoir, Waging Heavy Peace, "'Alabama' richly deserved the shot Lynyrd Skynyrd gave me with their great record. I don't like my words when I listen to it today. They are accusatory and condescending, not fully thought out, too easy to misconstrue." OK, so NOW the moment is all that it meant.
With all of your "Sweet Home Alabama" fistpumping right now, you might've overlooked that this lineup was essentially the first International Harvesters band, even if they didn't realize it at the time. The setlist was heavy on Stray Gators material — no doubt influenced by the 2 Gators in the band — and included such Harvest-ers of sorrow as "Old Man," "Heart Of Gold," and "Needle And The Damage Done," "Are You Ready For The Country" served as both intro and outro, and obviously, "Alabama/Sweet Home Alabama." The Gone With The Winds also played the aforementioned "Losing End." It's a shame a better recording doesn't exist.
HAVIN' A BALL, ROLLIN' TO THE BOTTOM
When I suggested that songs like "Alabama" and "Words" portended Young's Ditch era, I wasn't kidding. For all of his folkie credentials, Neil Young was the most consistently elite rock musician of the 1970s. He was perfectly willing to put down the acoustic guitar, turn up the amps, and kick out the hifi jams, motherfuckers.
Neil Young & The Stray Gators – Lookout Joe
Recorded at Broken Arrow Ranch
December 1972
Neil Young – vocals, electric guitar
Ben Keith – slide guitar, vocals
Jack Nitzsche – piano
Tim Drummond – bass
Kenny Buttrey – drums
Lookout Joe, you're comin' home
Old times were good times
Old times were good times.
While you SHOULD recognize this gem from Tonight's The Night, it was in fact recorded during the rehearsals for the Time Fades Away tour, set to begin on January 4, 1973, in Madison, Wisconsin. Young's wobbly guitar is double-tracked in the chorus and instrumental break, with Keith's slide interjections the perfect, boozy complement ("Take it, Ben!"). That 8-bar solo coming out of the bridge is a thing of beauty. Keith plays way behind the beat, very econo, and then Young pinches off some sweet, gnarly bends, finishing that thought with authority. Nitzsche's piano very subtly carries the melody, but is really part of the Drummond/Buttrey rhythm section. Hell, everyone in this song is part of the rhythm section. The dynamics throughout are masterful. I love how the instruments pull back during the verses and Kenny Buttrey is up front and center carrying the load on drums. Very minimalist. But, when the chorus and bridge kick in and the whole band roars into action … spot-fucking-on. You think chumps like Billy Corgan know anything about dynamics? Caucasian please.
Music aside, "Lookout Joe" is so refreshing because immediately we're introduced to characters we rarely encounter in song.
A hip drag queen
And a sidewalkin' street wheeler
Comin' down the avenue
Is it just me or do those lines echo the opening lines to "Search And Destroy" by The Stooges?
I'm a street walking cheetah
With a heart full of napalm
As it happens, both songs are Vietnam references. "Search and destroy" missions were the brainchild of General William Westmoreland. It was his thinking that if US soldiers searched for Vietnamese villages and destroyed them, the natives would welcome us as heroes stopping the Communist scourge. "Yes, we killed your entire family in a heroin-fueled panic. On the bright side, though, they died before getting brainwashed by Marxist hooligans. YOU'RE WELCOME, VIETNAM!" Meanwhile, "Lookout Joe" was about those same soldiers coming home from the war and walking right back into fubar environs.
Joe's coming home to a world of drag queens, hustlers, and dope fiends. Wait, are we listening to Neil Young or The Velvet Underground??? If you had to pick one song that represented the Ditch Trilogy and conveyed why that specific era of Neil is so meaningful, you can't do much better than "Lookout Joe." It's unpolished, heavy, brutally honest, darkly humorous, and rocks balls. When Young sings, "Everyone's havin' a ball, rollin' to the bottom," you're totally on board. Just an amazing piece of work.
Unfortunately, "Lookout Joe" was partly the by-product of tragedy. Though clearly a fictional account, the decadence it catalogued was all too real. As Neil noted back in 1975:
Somehow I feel like I've surfaced out of some kind of murk. And the proof will be in my next album. Tonight's the Night, I would say, is the final chapter of a period I went through.

Why the murky period?

Oh, I don't know. Danny's death probably tripped it off. [Danny Whitten was leader of Crazy Horse and Young's rhythm guitarist/second vocalist]. It happened right before the Time Fades Away tour. He was supposed to be in the group. We [Ben Keith, steel guitar; Jack Nitzche, piano; Tim Drummond, bass; Kenny Buttrey, drums] were rehearsing with him and he just couldn't cut it. He couldn't remember anything. He was too out of it. Too far gone. I had to tell him to go back to L.A. "It's not happening, man. You're not together enough." He just said, "I've got nowhere else to go, man. How am I gonna tell my friends?" And he split. That night the coroner called me from L.A. and told me he'd OD'ed [November 18, 1972]. That blew my mind. Fucking blew my mind. I loved Danny. I felt responsible. And from there, I had to go right out on this huge tour of huge arenas. I was very nervous and … insecure.
Neil Young to Cameron Crowe, "So Hard To Make Arrangements For Yourself," Rolling Stone, August 14, 1975
"Lookout Joe," then, was essentially a wake for Danny Whitten. His death hung like a pall over Neil, so it's no surprise that the resulting tour was chaotic, disheveled, and for artist and audience, something of an endurance test. If you were the poor sap who thought he was about to get fan-friendly fare like "Heart Of Gold," yeeaaahhhh about that …
Neil Young & The Stray Gators – Time Fades Away
The Myriad, Oklahoma City
March 1, 1973
Neil Young – vocals, electric guitar, harmonica
Ben Keith – pedal steel, vocal
Jack Nitzsche – piano
Tim Drummond – bass
Johnny Barbata – drums
Recorded a couple weeks after Buttrey bolted from the SGs, "Time Fades Away" is another descent into the abyss, and a stone-cold country-rock classic. Replacement drummer Johnny Barbata doesn't overplay, just fits snugly into that pocket with Drummond leading the band, and the two musicians lock into a cool, syncopated country beat. Nitzsche mostly lurks in the background, but he has these killer, stabbing piano fills coming out of each chorus. He should be playing a tack piano. Numerous sources on the Googleweb have Ben Keith playing slide guitar here, but he's clearly on pedal steel. He offers an understated solo from 2:10-2:38, but mostly keeps a low profile. However, it's Neil who fucking kills this song dead. His guitar playing is sparse, but complementary, his singing is impassioned (and downright snarling in the third verse), and this has to be on the short list of greatest first lines/first verse of a rock song.
Fourteen junkies too weak to work
One sells diamonds for what they're worth
Down on pain street, disappointment lurks
Son, don't be home too late
Try to get back by eight
Son, don't wait until the break of day
'Cause you know how time fades away
There is not a single word out of place. The song is a drunken stagger through Pottersville and another argument for Ditch Trilogy as apex predator of the Neil Young ecosystem. That subtly brilliant lyric shift from "14 junkies too weak to work" to "13 junkies to weak to work" has to be a reference to the death of Danny Whitten. If you're Neil, why wouldn't you write a song about a junkie dying?
For all of the bad juju of the Time Fades Away tour and Neil's career-long dismissal of the album, it's a great piece of work. I think "Last Dance" is a dud and that it takes up 25% of TFA is a flaw, but not a fatal flaw. "Yonder Stands the Sinner" sounds like something off Big Pink or The Brown Album, "LA" is a good rocker that talks the aforementioned shit (and a song he actually wrote back in 1968), and "Don't Be Denied" is the last great lost Neil Young anthem. (I wrote about that gem previously.) Time Fades Away also has 3 gorgeous solo piano songs that all rank among Neil's best. "Journey Through The Past" was played on The Johnny Cash Show, "Love In Mind" was actually recorded at the same Royce Hall show that produced "Needle And The Damage Done" (January 30, 1971), and "The Bridge," the song from which the Bridge School Benefit draws its name. The sound isn't pristine and Neil and band are wobbly in spots, but it's rock 'n' roll, who gives a shit? It may not have been a good tour, but there were exceptional performances, and Time Fades Away captures 6 of them — plus adding the earlier (and totally essential) "Love In Mind."
THE HARVESTING: PART II
The Stray Gators final show on that 1973 tour was April 3 in Salt Lake City. They wouldn't play again until the 1991 Bridge School Benefit. Held on November 2, the short setlist was noteworthy for including Dylan's "Forever Young" (TWICE!), "Greensleeves," and not one Young & Stray Gators song from 1971-73. Can you fucking believe that? It's Neil, of course you believe that. The original lineup together for the first and ONLY time since playing the Louisville Convention Center on February 15, 1973, and the closest you get in the old setlist was "Birds?"
Two of the songs they DID play were "From Hank To Hendrix" and "Harvest Moon," both released a year later on Harvest Moon, Neil's acoustic follow-up to Ragged Glory. The album was a conscious throwback to Harvest that reunited Young, Keith, Drummond, and Buttrey. If you count the Barbata Gators as 2.0, this is 3.0. Spooner Oldham again plays keyboards in lieu of Nitzsche, although Jack arranged the strings for "Such A Woman." Young had been recording since September at his ranch outside of San Francisco, so when the Bridge benefit took place 2 months later it made perfect sense to use the informal gig as a workshop.
I know Harvest Moon has its adherents, but I think it's a solid half-album at best. The songs are mostly too long, there's too many that sound like "Heart Of Gold" and "Old Man," and none that sound like "Are You Ready For The Country" or "Alabama." The album needs the dynamic shift those songs would provide. Ironically, the album's monochromatic tone puts Harvest Moon on comfortable, beige-y middle ground, the very place where traveling became a bore back in '72, prompting Neil to head for the ditch. That critique noted, I did say that half the album was solid and this performance of the title track is my favorite of all Harvest Moon-related moments.
Neil Young – Harvest Moon (Unplugged)
Recorded either December 16, 1992, or February 7, 1993
Released on Unplugged, June 15, 1993
Neil Young – vocals, acoustic guitar, harmonica
Nils Lofgren – acoustic guitar
Ben Keith – lap steel
Spooner Oldham – piano
Tim Drummond – bass
Kenny Buttrey (inexplicably listed as Oscar Butterworth) – drums
Astrid Young, Nicolette Larson – backing vocals
Larry Cragg – broom
Beautiful. Young's voice and harmonica solo are sublime, Lofgren picks out that sweet harmonics riff/melody, I love Drummond constantly smiling (like he's trying to make Neil laugh), Buttrey plays it straight on drums, offering a light shuffle feel at times, and the female backup vox are complementary, but unobtrusive. And yet for all that talent, guitar tech Larry Cragg steals the show on broom. An actual broom. His role is a simplified version of a drummer using light brushes and it was an inspired decision. I've read that Neil was disappointed by his Unplugged performance, maybe the band wasn't up to snuff, but who knows. This rendition of "Harvest Moon" certainly wasn't an issue.
Unplugged was the final time The Stray Gators ever performed together. I'm still not sure if the band accompanied Neil for his follow-up MTV sesh (February 7, 1993), but they were certainly there for the December 16 recording (which I believe is the performance captured above). Where the 1971-73 Gators benefited from being a studio AND touring unit, the 1991-92 Gators were basically put together for Harvest Moon. They played exactly 3 shows: That 1991 Bridge Benefit, the 1992 Farm Aid (#6), and MTV Unplugged. That's it.
When I critiqued Harvest Moon for a lack of dynamics, that was in some ways a by-product of Young knowing the songs weren't gonna be played in a rock show context. The album was as much as anything a reaction to his previous LP, the juggernaut Ragged Glory, released in September 1990. Neil and Crazy Horse toured Ragged Glory throughout the first half of 1991, an experience that gave him hyperacusis (i.e. damaged hearing). As Young told Rolling Stone in 1993, "Those shows were really fucking loud. Loud in the way a crashing plane is loud, amped up for that war sound, that kind of thing. That's what we were going for." Thus, hyperacusis led to hyper acoustics, which led to 4 separate solo tours in 1992. No Stray Gators, just Neil and an acoustic guitar, keyboard, and harmonica.
EPILOGUE: WELL HELLO, MR. SOUL
I briefly want to mention what happened next in the Neil Young biography because it's as Neil Young as it gets. Having eschewed big rock sounds for the better part of 2 years, Young spent the summer of 1993 getting back into the rock 'n' roll saddle with an unlikely (on paper) backing band. The all-acoustic Unplugged album was freshly deposited on CD shelves, so of course that's when Neil decided to hit the road with … Booker T. & The Motherflippin' MG's! True story, but one for another day. Today is all about hoisting a beer to The Stray Gators, a band that played the folk out of country, and for awhile there wasn't afraid to bring the rock. Their stint as Neil's band from 1971-73 yielded 2 excellent, slightly flawed albums, and several tours through the dark side. On a musical level, old times were definitely good times. The Stray Gators are no more. Long live the Gators!
RIP STRAY GATORS
Jack Nitzsche: April 22, 1937 – August 25, 2000
Kenny Buttrey: April 1, 1945 – September 12, 2004
Ben Keith: March 6, 1937 – July 26, 2010
Tim Drummond: April 20, 1940 – January 10, 2015