"I know you got a new sad story
You can tell it a thousand times
But it's a cheap blue memory
It's just a cheap blue memory"
Faithful Adios Loungers may be familiar with the name Bozmo after I wrote about the band last year. They've just released a new album, Leather Umbrella, and it picks up where their previous album, Hosanna In The Highest, left off. If you like your melodies insidious and your songs Kinky, Leather Umbrella is in your wheelhouse. Between the underwater vocals and soft-focus production style, there's an engaging dream-like quality, and I'm not just saying that because one of the songs is called "In A Dream" (though that helps). This is an album that would shuffle perfectly with not just the collected works of Raymond Douglas Davies, but also The Glands, Guided By Voices, The Who, and Plastic Ono Band. In other words, it's not necessarily radio-friendly, but it is accessible.
Bozmo is actually the brainchild of Bo Moore and it was with Bo that I conducted an old fashioned interview. You know, the kind where you email back and forth just like Edward R. Murrow did during the Civil War. What can I say? I keep it real. But seriously, this was a fun Q&A where we discussed the songwriting process, guitar tone, California rock, East Bay vs. SF, Bandcamp, cassette culture, and how to properly scavenge for cheap, now-vintage recording equipment. I'll intersperse our chat with a couple new songs — which you can acquire either digitally or on cassette (!) — and later on I'll show the lo-fi "Wig Strut" video. In fact, let's hear my favorite tune from the album, the same one quoted above.
Bozmo – Cheap Blue Memory
Leather Umbrella, 2014
Bandcamp
CONVERSATIN': LANCE DAVIS & BO MOORE
Lance Davis: OK Bo, let's get this party started. You moved to Berkeley what, 2-3 years ago from Boston? Now that you've been in the East Bay for awhile, compare and contrast the two cities. Aside from the obvious stuff like friends and family, what do you miss from the Boston scene? Conversely, what do you think Berkeley gives you that Boston didn't?
Bo Moore: I moved here with my girlfriend a little less than 2 years ago. It's very pretty here — lots of flowers and colors. Boston is pretty too, in a more quaint and traditional way. Obviously, California is culturally very different from the Northeast. Musically speaking, most of the bands I like are from here, historically and currently. I'm happy to have made an album here.
LD: Which bands are we talking about, past and present?
BM: Historically: Neil Young, Frank Zappa, Grateful Dead, The Byrds, The Doors, CCR, Beach Boys, I mean come on! Today: Thee Oh Sees, White Fence, Deerhoof (though I don't think they're a CA band anymore), Ty Segall, the Burger Records scene. I have enormous respect for Ty Segall. I met him a few times and he was really cool.
LD: You've been in Berkeley long enough to gain an appreciation for the East Bay/San Francisco rivalry. What's your take on that?
BM: Well, if you mean like A's vs. Giants or Raiders vs. 49ers, I can't really weigh in on that stuff because I never followed sports very much. That's the only really divisive thing I can think of. Musically and socially, bands seem to have practice spaces on both sides of the bay — mine is actually in SF. There are a lot of fun venues in the city, and Oakland has some really cool spots too. Not so much in Berkeley, though. But I try to get around.
LD: East Bay vs. SF was something I definitely noticed back in the day. I went to undergrad at Chico State (1988-92), so I drove down for a bunch of shows in both locations, and most of my friends — and roommates — were from the East Bay. At that time, there was definitely a cultural divide between the EB's working class mentality and SF's "wine and cheese" mentality. Obviously, that's painting with very broadstrokes, but it was very evident. If that divide is less pronounced now, that can only be a good thing. But, on a musical level, there's no question that Gilman could've only emerged in the East Bay, as those punks were usually from lower middle class/working class/blue collar families.
BM: Yea, I guess there's no lack of "wine and cheese" types in the East Bay anymore. Even THEY are getting priced out of SF and landing in Oakland.
LD: Have you played out much since you came way out west? Just judging by the Bozmo Facebook page, I don't see much in the way of gigs, but that could be me out of the loop (surely not the first time that's been said). Please tell me you're at least doing a little west coast tour for the new album so I can finally see the Bozmos :-)
BM: I haven't played any shows at all since moving here. I thought about doing a Nilsson thing and just releasing music and never touring again, but I really love playing shows and people always responded well to it. I'm really just getting back into it now, because of the new album. I think my friend Moy and I are going to play as a duo and see how that goes. Moy co-operates Deep Walter Studio with me and he's got a band called Los Roys that everyone should check out on Bandcamp. We'll probably release a Peaking Pear tape of it soon. But yea, maybe I'll get a bass player eventually. I definitely want to do a more minimal and loose Boz thing. Sometimes I feel very bored by bands, and I really dislike coolness/slickness as a style of delivery. Right now there's just one upcoming Bozmo show, in Boston actually, with the old band. I'm going to be home for a bit so we're doing a show as a trio, which should be awesome.
Bozmo – The Lonely Ghost/Milksnakes

Springwater Supper Club & Lounge
Nashville
May 3, 2012
LD: Speaking of the new album, Leather Umbrella sounds great and a logical successor to Hosanna In The Highest. From a songwriting and production perspective, what were the biggest differences in the two albums? I see the cassette cover says "Written and Recorded by Bo Moore." So, is it safe to assume that Jeremy Mendicino had nothing to do with this? Is it the same players on Leather as on Hosanna or did you pull a Prince and record all the instruments yourself?
BM: Thanks. I pulled a Prince, mostly, although Moy played drums on three tracks. The big difference with Leather Umbrella is really the production, but maybe the casual listener wouldn't notice. Jeremy's approach for the first record was far more knowledgeable and technical than mine, and he got really bright classic sounds and was good at trashing things very specifically. He's very intentional. My approach to recording Leather Umbrella, on the other hand, was basically experimental because I'm not as studied in the ways of mic techniques, frequencies, etc. So I'd say, "Hmm, this is probably good" and press record, and do the best take I could do. I mean you know, I can mix/EQ pretty well, but I don't have the studio finesse that Jeremy has, so Leather Umbrella is more of an organic album in that way. And I did all of the instruments and harmonies and stuff this time around, whereas Jeremy contributed a lot of guitar and ornamentation to the first record and "B A Tree."
LD: I think there's a lot to be said for winging it in the studio. Granted, good mic placement is always better than shitty mic placement, but if you know exactly what every knob, pedal, and plug-in is supposed to do, there's an inherent tendency to do exactly what you're supposed to do and/or what you've been trained to do. Knowing just enough to be dangerous means you're probably willing to experiment and break rules for no other reason than you don't know what the rules are. This is good for music. Would you agree with that?
BM: I definitely agree. I might make a whole record of stuff like "Minor Bishop" someday. I know enough to get by, I can make a cool recording. I have always tried to avoid the "shoulds" and "supposed to's." But, I also am careful not to establish rules for myself. I can change my mind. Maybe I'll let someone else record the next album. Probably not though, haha.
LD: So, Hosanna came out on vinyl, but Leather Umbrella is cassette only (well, that and a download). I love that I finally get to talk to someone engaged in the cassette revival culture. My original thought, especially as an old-timer who lived through that the first time, why the fuck would you revive tapes? I've since softened my stance, but talk a little bit about what cassettes mean to you and why you went in that direction.
BM: Hosanna came out on tape first too, actually. So maybe there is hope for a vinyl Umbrella. But anyway I don't remember why I wanted to do tapes. We were one of the first bands of our little circle in Boston to do them, even though it was already a big thing I suppose. Tapes sound great if you know how to make your EQ happy on your stereo. Some songs on the album were actually recorded on cassette. It's thumpy and smooth, and that's a good sound. And they're cheap and physical and fun.
LD: I think one big thing in the cassette's favor is it's very difficult to download a cassette, illegally or otherwise. Like vinyl, you have to want a cassette and the appropriate technology. Nowadays especially, you don't accidentally end up with a cassette. It's something you have to consciously pursue, so those fans are true fans. And hey, there's nothing wrong with a medium that's "cheap and physical and fun."
BM: Word. People who buy the tapes are usually listening a little closer.
LD: Speaking of listening close, let's listen to the new album's title track.
Bozmo – Leather Umbrella
Leather Umbrella, 2014
Bandcamp
LD: Kind of related to that, let's discuss Bandcamp. I think it's one of the great, underrated commercial outlets in the post-label era. Obviously, there are still labels, but from an independent musician's perspective, I'm not sure what a label would offer you other than future debt. So, tell me how Bandcamp has figured into your vision.
BM: Right now Bandcamp is working just fine for me. I'm not on a label, and the exposure would be great, but yea Bandcamp lets me sell tapes and records and digital copies and it's pretty easy. Most people are familiar with it so they probably trust it with their paypal information.
LD: I'm curious about the Artist vs. Bandcamp cut. I'm assuming it's pretty fair??? I mean, if it wasn't, musicians wouldn't keep coming back, right?
BM: They take 15% I think. But, they wait until you've hit a kind of revenue-sharing quota, so maybe every 10 purchases they'll just absorb the payment for that purchase, while the other 9 went to your pocket. When you're dealing with a $5 download it's not so bad for the convenience of hosting it to people. Kinda boring stuff I guess.
LD: I love that Leather Umbrella basically begins as if it were a 45 rpm record, but some asshole left the turntable on 33 rpm. Other than just goofing off, what was the thinking there?
BM: Ha, I hadn't thought of that. Cool! But really it's just a neat sound, no real purpose. That track ("Sad Bishop") was one of the aforementioned tracks which was recorded on cassette, using a Tascam 424. Awesome machine, everyone should have one. Got mine for $35 at the Berkeley flea market and supposedly it came from a member of Parliament-Funkadelic. When I was digitizing the track I switched the tape speed down by half for the intro and I liked it.
LD: P-FUNK?!?!? Very cool. And I love the fact that a $35 piece of equipment was integral to your recording process. Is the Tascam 424 a 4-track? Like the cassette, recording to 4-track seems so late '80s/early '90s. I took that for granted back then because so many musician friends did that, but with the advent of cheap digital recording equipment, it seems to have gone the way of the Model T. But, if it was good enough for GBV and Ween, it should be good enough for musicians now, right??? Or, as Ray Davies once wrote:
"I'm on a low budget
I'm not cheap, you understand
I'm just a cut price person in a low budget land."
BM: Yea, the guy who mastered the record made the stuff from the little 4-track sound big. (Patrick Haight of Spot-On Sound. He masters everything for Burger Records and has done stuff for White Fence and Thee Oh Sees … pretty much everyone).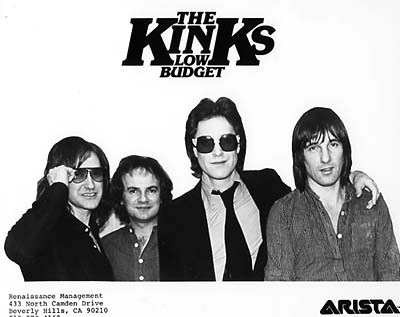 LD: When I first heard Hosanna and again with Leather Umbrella, I loved that I was hearing a young(ish) musician who clearly digested Kinks and Who records, but in an original way. In a similar way, "Chapel Of Peace" is very Lennon. Not that Bozmo sounds like a British Invasion band, but it seems pretty obvious that that influence is there. Is this me hearing what I wanna hear?
BM: Right on man, The Kinks are my favorite band of forever and ever. Ray Davies is the only guy for me. I actually thanked him this time in the liner notes. And I love the Who like crazy too. The Who Sell Out was a big influence on this album, at least in spirit, I think. I hadn't actually thought of Lennon for "Chapel of Peace", but Moy thinks it sounds like a GBV ballad. I guess The Beatles are really my favorite band (everyone's, right?) but they're just so good that I can't always identify with it. It's like there's not a single weak spot. I can identify more with Ray, or Pete Townshend, because they're almost more human. The Beatles can't be touched.
LD: Totally agree on The Beatles. I'm pretty sure those guys were aliens.
BM: Word.
LD: Related follow-up. When I heard "B A Tree" and again when I heard "Perry And The Vest" on the new album, I distinctly heard a Nirvana influence. Might that be a thing?
BM: I definitely have a lot of love for Nirvana as well, though it doesn't reveal itself as often. Maybe 1 out of every 10 songs I write is a really loud song like that. I think of "Perry" as more of a Kinks-y song though, oddly enough.
LD: Speaking of "Perry," my buddy Brad — who deserves credit for turning me onto Bozmo — said it's great because it's the first song ever to consist of just a bridge haha. Do you think that's a fair assessment?
BM: That's hilarious and I can't deny it. "Perry" was written and recorded in a single afternoon session, as were many songs on this album. Making music that way is crazy because your brain kind of goes on autopilot and you just plunge forward. I guess that's why a lot of the record is oriented more towards a feeling than a big intelligent concept.
LD: One of the things I love about your writing is that you're not afraid of short songs. Just looking at Leather I see song lengths of 1:30, 1:48, 1:35, and 1:32, and only one song is longer than 3 minutes. Sure, you could repeat the chorus 3 times and tack on a bridge that may or may not fit, but you jam econo, so to speak. Is this something you consciously think about?
BM: I need to verify that. Oh yes, there are some shorties aren't there! Well, like I said, sometimes I'm on autopilot and then I say "Ok that feels done," and it's not nearly as long as I thought it was. This is my strange spaced out process. What can I say, I was an ADD child.
LD: It's funny you mentioned GBV with regard to "Chapel Of Peace" because I was actually gonna mention them on the previous question. One of the things I admire about classic mid-period GBV and The Minutemen was that they took the best part of a song and that was the track. If it was :47, so be it. "Game Of Pricks" COULD'VE been 3:30, but it's only 1:32 because that was the statement that needed to be made. Anything beyond that was filler. Very brave in a way.
BM: Word. Though I can't account for the 10,000 refrains in "Perry". It just felt right that time.
Bozmo – Wig Strut
LD: Finally saw the "Wig Strut" video. Totally lo-fi, which I can always appreciate, and I love how both the song and video just fall apart at the end. Obviously that was by design because you could've enforced the pro gear, pro attitude sensibility, but chose not to. So, who shot that? And is that your actual drummer playing along? And have you received any calls yet from HBO about putting you under contract? :-)
BM: The song kind of falls apart because when Moy and I recorded it, it wasn't totally clear where it would end, and I broke a string. I think it's great. The video we filmed at our practice space/studio. Moy's on drums. Like I said before, I'm extremely turned off by bands that present themselves as slick and aggressively pro, or super cool or super cute. Nobody gives a shit, shut up. I like bands with a sense of humor. It's a fine line, and you just have to feel it out. Nirvana had a sense of humor. Spoon does not. Ray Davies was a dark clown and he's my hero. That's what's really punk, I guess.
LD: THANK YOU for mentioning a sense of humor and completely agree on Nirvana vs Spoon. Everything up to and including Nevermind was filled with underrated humor. Kind of related to that is empathy. I like songwriters who like their characters, for lack of a better word. "The Lonely Ghost" (from Hosanna) just fucking slays me for this reason. It's a note-perfect vignette and you inhabit this ghost with complete humanity. Talk about that from a songwriting perspective. Where did that story come from?
BM: "The Lonely Ghost" had no lyrics for a long time. It actually came out of the demise of my old band Wonderful Spells (a straight up 60s/70s pop band). One day I just decided to write some lyrics that fit the melancholy mood of the chords and it turned into this story. There was a weird abandoned house a few miles away that I was probably thinking of.
Bozmo – The Lonely Ghost
Hosannas In The Highest, 2011
Bandcamp
LD: Love the guitar sound on both albums. Same guitar-amp combo throughout or do you mix and match depending on the song?
BM: Oh yes, I love a good riff. I tend to mostly record with my Strat and Bandmaster, but one of my secret weapons on this album was actually another old tape machine I got at the Berkeley flea market, an old Califone mono reel-to-reel recorder from a school (see ad below). It's from the early 60s probably and I got it for $20. It's got these real nice Telefunken tubes in it and about an 8″ speaker on the bottom, so I plugged my guitar into the mic input and played a bunch of stuff through it. It kind of sounds like the amp in "You Really Got Me," but more farty and tinny. The harmonized guitar lead for the song "Leather Umbrella" is an example of this.
LD: Just like with the Tascam, this is great. I love that you incorporate sounds that work, even if (or especially because) they've stood the test of time. Seriously dude, NO ONE uses a Califone reel-to-reel because we have ProTools and shit. Which, of course, is exactly why you should keep using it. Keith Richards talks about this at some length in his autobio, Life. He said that "Jumpin' Jack Flash" and "Street Fighting Man" were basically the products of him overdriving a cheap-ass Phillips cassette recorder. Plugged an acoustic guitar into it and cranked it up, which it wasn't designed for. They subsequently recorded fancy studio cuts of those songs, but because they weren't nearly as fat sounding, they went back and kept the cassette demos … at least his guitar tracks. And how fucking badass are those sounds? Love it, man.
BM: Wow, that's awesome to hear.
LD: By the way, it takes tremendous balls to end an album with what are basically two instrumentals. "Minor Bishop" is interesting because the vocals don't really sound like vocals. They sound like organ riffs. But, if we accept it and "Pink Winter" as instros that puts you in heady company. The only other album — and of course I'm talking rock album here — that I can think of that ends with two instrumentals is Hüsker Dü's Flip Your Wig. Flip your wig strut, my man! :-)
BM: Glad you dig the instrumentals. I had one on "Hosanna" ("JuiceMetalFuture"). This time there were basically three. I think it's fun to do, because you're kind of "not supposed to!"
That's all folks. Muchas gracias to Bo for the email hang and great tunes. Now, get yer butt to Bandcamp and get yerself Bozmoed: