"And where will you be in 1993?
Still sitting in the same chair
Sinning is for sinners and I'm just a beginner
But, I've never really been touched there"
—Soul Asylum, "Never Really Been," 1986
"You gotta sin to get saved."
–Maria McKee, 1993
It's largely overlooked, if not outright dismissed, but Maria McKee's 1993 "comeback" album, You Gotta Sin To Get Saved, got as much mileage in my stereo as damn near anything else in 1993-94. You can ask Greg Collinsworth of Hearts Are Thugs. He was there. That the album is overlooked is bewildering. Maria blends Memphis soul with enough legit twang that it should rightfully be considered a milestone of alt.country. Stylistically, it wasn't THAT far removed from another album released that year, Uncle Tupelo's celebrated swan song, Anodyne. Where that record developed a mythology above and beyond its admittedly deep roots, Maria's effort all but disappeared. In that respect, You Gotta Sin remains closer in both artistic temperament and cultural invisibility to two other excellent roots-oriented albums from '93: Joe Henry's Kindness Of The World (which we'll touch upon briefly later) and The Walkabouts' Satisfied Mind.
You Gotta Sin was seen as a comeback for several reasons. For one thing, it reunited Maria (vocals, rhythm guitar, piano) with two original members of Lone Justice*: Marvin Etzioni (bass, mandolin, Telecaster, backing vocals) and Don Heffington (drums, percussion, backing vocals). Benmont Tench (acoustic piano, Hammond and Vox Organs, Wurlitzer electric piano, backing vocals), best known as a founding Heartbreaker and who previously appeared on LJ's self-titled debut (1985), was one of Sin's two main keyboard players. The other was longtime McKee collaborator, Bruce Brody (Hammond Organ, acoustic piano, Wurlitzer electric piano, backing vocals), who joined Lone Justice in 1986.
*If you're unfamiliar with LJ, check out Lone Justice and the Workin' Man Blues: 1983-85.
You Gotta Sin was also a comeback in that it was Maria's first album to embrace the American roots music with which she made her name. In that sense, it felt like the proper follow-up to Lone Justice. In the years following their debut, Maria moved into over-produced, overwrought, singer-songwriter territory that was trying its damndest to be the female Springsteen, but often came off like a poor woman's Patti Smith, or worse, a poor coven's Stevie Nicks. Any high points on Shelter (1986) and Maria McKee (1989) are due to the sheer force of Maria's talent busting through the treacle straitjacket.
In the late '80s, Maria moved from her native Los Angeles to New York, London, and then finally Ireland. Ironically, in Europe she enjoyed the hit record that eluded her in the states when "Show Me Heaven," a song that would've fit in perfectly on Maria McKee, went #1 in the UK, Netherlands and Norway. (UPDATE: Maria told me on Facebook that the song actually went to #1 in closer to 18 countries, not just the 3 listed here. So put that in your UN resolution and smoke it!) Chart success notwithstanding, in Ireland she was going in a hundred different directions and as a fourth-generation Californian, began feeling the AM frequency homesick blues.
I remember being in Dublin and going to the record store and buying oldies records so I could get all those songs by Jimmy & Bobby Purify and Garnet Mimms to put on one tape and listen to it at night, pretending I was listening to KRLA (oldies station in LA).
–Maria McKee to Robert Hilburn, LA Times, June 27, 1993
"Quite honestly, I got homesick living over there. I'd been on this quest, a 'what kind of record do you want to do now?' thing, and I started to miss the American music traditions I grew up with. Like driving around LA, listening to this radio station that played nothing but R&B and soul records."
–Maria McKee, Creem, July 1993, p. 25
"When I was 13, I was enthralled with the romanticism of the dedications on the air, the girls who used to dedicate 'Angel Baby' to their boyfriends in jail. This album reflects my obsession with LA oldies radio."
–Maria McKee, Elle, June 1993, p. 38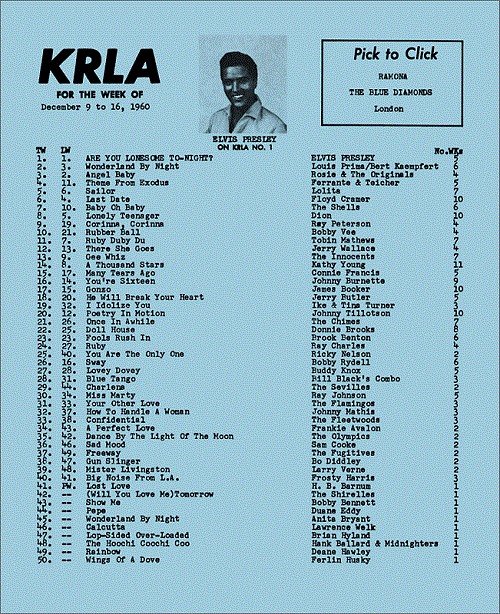 Having a throwback album required a throwback producer, and the decision to get George Drakoulias' blood on the knobs was genius. Consider this selected Drakoulias discography between 1989-98:
OK, maybe he's no Steve Albini, but that's a fucking solid resume, even if I'm not the world's biggest Black Crowes fan and I think that's probably the worst Screaming Trees album. In neither case is the production at fault. Meanwhile, those two Jayhawks records are as good as alt.country ever got, You Am I is You Am Aussome*, and I don't know about you, but I certainly wasn't namedropped in Paul's Boutique. Trust me, if I was, you'd have heard about it by now. Drakoulias brought a dry, stripped down, Jimmy Miller/Glyn Johns sensibility to his productions, which is exactly what Maria needed when she convened recording sessions in 1992. If she wanted to evoke the sound of the late '60s and early '70s, the marriage of producer and songwriting was ideal.
*That's Australian for "awesome," which I could've just made up.


Maria McKee – You Gotta Sin To Get Saved [Album Version]
You Gotta Sin To Get Saved, 1993
Amazon
For an album paying tribute to the likes of Art Laboe and Rosie And The Originals, it makes sense that the title track echoes Dave Alvin's famous border radio ("Uno, dos, tres, quatro!"). It's a rousing, call-and-response whose foundation is fundamentally Tex-Mex, but with a by-way through gospel town. Then again, if your album title includes the words "sin" and "saved," you'll probably wanna have some gospel.
Its Mahalian flourishes aside, the song specifically references Adios Lounge spirit guide, Doug Sahm. So much so that he was given a writing credit. I've browsed the liner notes to this album a thousand times in the last twenty years and I never noticed until last night that "Sam Dogg" is listed as co-writer. That was one of Doug's dozen or so aliases and it provides a unique triangulation between Uncle Tupelo, Maria McKee, and Doug Sahm in 1993.
Breathe deep. You feel that? That's knowledge.
Sir Douglas Quintet – Texas Me
Mendocino, 1969
Amazon
One of my favorite tracks from The Sir Douglas Quintet's Mendocino album (1969), the linkage between Sahm and McKee goes beyond similar chord changes. Both were musicians who faced the predicament of reconciling multiple genres into a conveniently marketable persona and neither could assuage the pull of their respective homelands. Sir Doug wrote "Texas Me" while homesick in the Bay Area just as You Gotta Sin was borne from homesickness in Europe. Also, where Sin was viewed at the time as a comeback, so was Mendocino. We know this because the LP opens with Doug's now famous intro, "The Sir Douglas Quintet is back," said because it reunited Doug with two original members of the Quintet (sound familiar?), keyboardist Augie Meyers and drummer Johnny Perez.
Finally, as Maria looked to Sahm for inspiration, Doug looked to one of his influences for same. The first two lines of "Texas Me" are "I left my home in Texas/Headed for the Frisco Bay," an obvious homage to Otis Redding's "Dock Of The Bay" ("I left my home in Georgia/Headed for the Frisco Bay"). The connections go further. Playing on "Dock" were trumpeter Wayne Jackson and tenor saxophonist Andrew Love aka The Memphis Horns. As it happens, Jackson and Love play trumpet and sax, respectively, on "You Gotta Sin To Get Saved." You can't get Memphis soul without the Memphis Horns, yo!
Maria McKee – You Gotta Sin To Get Saved [Cowpunk Version]
Gothenburg, Sweden
November 6, 1993
When Maria toured behind You Gotta Sin she transformed the title track into a cowpunk juggernaut. While I love how she quotes the Book of Sahm, I like it punked up just as much. In recasting the song in this fashion, she inadvertently echoed a similar big beat, church/secular crossover from the classic KRLA era.
LaVern Baker – Saved
Atlantic single, 1960
Amazon
"Saved" was LaVern Baker's penultimate top 40 hit for Atlantic Records. It was written by Jerry Lieber and Mike Stoller, best known as the guys who wrote numerous hits for Elvis, The Coasters, and The Drifters. Where Lieber and Stoller imbued R&B material like "Saved" with the gospel fervor, Maria was more than capable of taking country soul to church, y'all.
Maria McKee – Why Wasn't I More Grateful (When Life Was Sweet)

The Tonight Show With Jay Leno
July 21, 1993
Fun Fact: The main guest on this show was the late Chris Farley
This is one of those videos where I can't fathom someone watching it and not being impressed. Maria is clearly gifted, drop dead gorgeous, and throwing down a gospelized, "Purple Rain"-style anthem. We also have Gary Louris on lead guitar, the Etzioni-Heffington rhythm section, backup singers, and a Tonight Show horn section (including Branford Marsalis on tenor sax). I ask seriously, how was this woman not at least semi-famous in 1993?!?!
While "My Girlhood Among The Outlaws" was more directly (and obviously) about the implosion of the original Lone Justice lineup, "Why Wasn't I More Grateful" is the better version of that same sentiment. Both songs are about living with regret, and while "Grateful" could generically be about anybody who threw away the best times of their life, I suspect it's more than a little autobiographical. It's also got sass. You can't underestimate sass.
"Some people want and want and want what they don't have
Til it keeps 'em awake at night in their bed just twitchin'
Some people like to complain about every little thing
Some folks just never stop bitchin'"
This video — and the one to follow — reminds me that the secret weapons of You Gotta Sin To Get Saved were Gary Louris (electric guitar, background vocals) and Mark Olson (acoustic guitar, harmonica, background vocals) of The Jayhawks, then at their artistic peak. In fact, between 1992-95, only Jay Farrar and Jeff Tweedy were a more formidable alt.country duo. The Olson/Louris harmony vocals and Louris' fuzzed out SG were the perfect complement to Lone Justice 3.0, and like Drakoulias, The Jayhawks were rooted in AM radio of the '60s and '70s.
It's worth noting that The Jayhawks figure prominently on another 1993 release, Joe Henry's aforementioned Kindness Of The World. Olson's spot is covered by Jayhawks bassist, Marc Perlman, but Louris' guitar and backup vox are all over Kindness, giving the album much of its unique character. If you haven't heard it, you should really check it out.
Maria McKee (with Mark Olson & Gary Louris) – Precious Time

Later…With Jools Holland
February 6, 1994
"I had a tape of some of the Jayhawks' outtakes and this was on it. It's so beautiful it breaks your heart. The character in that song is the girl on the cover of the album."
–Maria McKee
Written by Olson and Louris for Hollywood Town Hall, Maria's vocals and Louris' understated lead guitar are flawless. Unfortunately, Olson clams a few harmony parts, minor dings in an otherwise beautiful performance. As I said earlier, You Gotta Sin deserves to be an alt.country touchstone and it's because of songs like this, although I'd argue that "Precious Time" isn't alt.country as much as it is country. Real country. Speaking of which…
Maria McKee – Only Once
You Gotta Sin To Get Saved, 1993
Amazon
"My label wanted to take 'Only Once' to Nashville and get it played on country radio. Not a chance! Unless I lived there, made my record there, prescribed to the lifestyle. I don't have a shot at crossing over into the country thing. And it's because I'm not about to go play their game. That just won't happen."
–Maria McKee, Option Magazine, Nov/Dec 1993, p. 97
"It's just a love of that particular style, that good girl gone wrong who always regrets what she left behind. I'd been listening a lot to this Dolly Parton song called 'My Blue Ridge Mountain Boy,' and it was very much about that."
–Maria McKee, Creem, July 1993, p. 25
The Dolly hat tip is cool enough, but Louris' distinctive lead guitar makes the song for me. He underplays mostly, hitting that harmonic I associate with the Clarence White nut pull at :25, 2:07, 2:55, and 3:47 and his solo from 3:13-3:32 is crunchy, yet econo honky tonk. Just a killer tune. FYI, Jon Auer and Ken Stringfellow of The Posies sing backup on this one, not Olson and Louris. In a world with at least a semi-level playing field, I'm curious how far a song like "Only Once" could've gotten on traditional country radio.
Dolly Parton – My Blue Ridge Mountain Boy

Hee Haw
Season 1, Episode 26
March 18, 1970
Maria mentioned "Blue Ridge" as the primary influence for "Only Once," so it would irresponsible of me NOT to include it. Plus, it's Dolly in her early prime. If you need me to explain why that's a good thing, my suggestion would be to either ingest more or fewer drugs. Obviously, what you're doing now ain't working.
"My Blue Ridge Mountain Boy" was the title track to Dolly's 1969 album. It tells the story of a country girl who leaves behind her one true love to make it in the big city, only to find out that "it" = "prostitution." Oops. Worst. Career Day. Ever.
Also, because I enjoy the compare and contrast portion of my posts, please note the lyrical similarities between the two songs:
"New Orleans held things in store
Things I'd never bargained for
And every night a different man knocks on my door
But late at night when all is still
I can hear a whippoorwill
As I cry for my Blue Ridge Mountain boy"
"All the men who try to save me
Weave their wicked web around me
All the ones I try to save drink their fill and leave me lonely
Have I ever felt salvation wash me cleaner than a dove?
Was I ever nearly happy? Only once"
Maria McKee – My Lonely Sad Eyes (Van Morrison)

The Chevy Chase Show
Summer 1993
To those who forgot that Chevy Chase had his own talk show for five inglorious weeks in the summer of 1993 — a group that includes all but 17 people on the planet — here's proof that it existed. In your face, Trivial Pursuit! That Fox saw fit to give the awkward and discomfiting Chase his own show isn't what's weird — in this context, anyway. What's weird is that the person they originally approached to host the show was none other than … wait for it … Dolly Parton. True story.
One of the reasons I love You Gotta Sin To Get Saved is that the influences are familiar and accessible, yet the material skews deep cut. So, you get lesser-known references to the Sir Doug and Dolly Parton catalogs, as well as a sultry Dusty Springfield cover — "I Can't Make It Alone," off of Dusty In Memphis (1969). Additionally, there are TWO Van Morrison covers. The obscure Them chestnut heard by Chevy's hundreds-strong audience and "The Way That Young Lovers Do," from his haunting masterpiece, Astral Weeks (1968).
I'VE NEVER BEEN OBLIGED TO STAY IN ONE PLACE FOR TOO LONG
With the benefit of hindsight, You Gotta Sin To Get Saved suffered more than anything from not being conveniently marketable. It was a classic rock record that would never get played on classic rock radio, and because it was self-consciously retro, but in a decidedly non-hipster way, alternative stations were never gonna give it a chance. In fact, if you put You Gotta Sin into context, it's obvious that program directors and music directors weren't gonna play Maria's record when they could program women with way more commercial potential, like Belly, The Breeders, The Cranberries, PJ Harvey, Liz Phair, Björk, The Juliana Hatfield Three, Mazzy Star, Sarah McLachlan, 10,000 Maniacs, and Sheryl Fucking Crow, all of whom released new CDs in 1993.
In fairness, the other reason why You Gotta Sin To Get Saved has wallowed in obscurity for 20 years is Maria herself. By the time her follow-up album, Life Is Sweet, came out in 1996, she was already dismissing Sin as a misguided one-off to which she'd rarely, if ever return. She's never been the most prolific artist, but by basically ignoring You Gotta Sin since its release, it hasn't had a snowball's chance in hell at a second life. There's a certain irony at play here. The album is about redemption as much as anything, but now it's the album itself that needs redemption. I've done my part. Here's hoping that in the future, Maria embraces You Gotta Sin to the extent that she doesn't feel burdened by its expectations and can once again enjoy the songs that have given me such joy over the last two decades. I'd like to think that this version of the future will make even the loneliest, saddest eyes smile.