The day after Nicky died (September 6, 1994), Ian McLagan and his wife Kim were shopping in Austin and stopped to have a drink in Nicky's honor. They chose a weirdly appropriate bar, with church pews as benches and coffins for tables, and ordered a round of beers. They were amazed when, without them lifting a finger, the Rolling Stones' "Street Fighting Man" came on the jukebox. That first song was followed by an unbroken succession of Nicky Hopkins performances. When Mac asked the barmaid if she knew who Nicky was, she said she'd never heard of him and that if nobody put money in the machine, it played its own random selections. The couple decided that Nicky would have liked "that silly touch" and drank a toast to his memory.
–Ian McLagan (Small Faces, Regular-Sized Faces, Bump Band) to Julian Dawson, And On Piano …, 2011,  p. 298
If you'll recall, I began my Nicky Hopkins travelganza wondering about the peculiar lack of piano in the early British Invasion, which is to say, rock 'n' roll as it was evolving into rock. There's occasional piano on studio recordings, but there isn't much live piano work as late as 1966-67. Why? As it turns out, limitations in amplification technology conspired against those 88 keys, which had trouble competing with electric guitar snarl or a fully engaged drum kit. Hence, the rise of the organ and electric piano.
In the studio, no such problem existed. By 1968, rock piano was in its ascendancy and I can prove this scientifically. If I took away all the tracks that have Nicky Hopkins, you'd still be left with these songs where piano figures prominently.
Beatles – "Happiness Is A Warm Gun," Sexy Sadie," "Savoy Truffle" (electric piano), "Lady Madonna," "Back In The USSR"
The Band – "Tears Of Rage," "We Can Talk," "Chest Fever," "In A Station," "I Shall Be Released"
Velvet Underground – "White Light/White Heat"
Sir Douglas Quintet – "Glad For Your Sake," "Whole Lotta Peace Of Mind," "Can You Dig My Vibrations," "Are Inlaws Really Outlaws," "You Never Get Too Big …"
Zombies – "This Will Be Our Year," "Hung Up On A Dream"
Small Faces – "Rene," "Lazy Sunday," "Rollin' Over"
Byrds – "You Don't Miss Your Water," "Hickory Wind," "Blue Canadian Rockies," "One Hundred Years From Now," "You're Still On My Mind," "Life In Prison"
It's a testament to Nicky Hopkins' year that his individual contributions and the significance of the songs to which he contributed stands up to (and possibly surpasses) the non-Hopkins list. It's one thing to be crucial to the success of Village Green Preservation Society, on which Nicky plays piano, organ, mellotron, and harpsichord. But, that he's even more vital to the success and sound of Beggars Banquet, is mind blowing. What the Stones needed was not at all what The Kinks needed, but his playing complemented both and distracted from neither.
If you were to list the greatest calendar years for individual session musicians, Nicky Hopkins' 1968 is pretty high on the list and probably his greatest year of recording in terms of depth, breadth, quality of performance, and historical significance. He's the only session musician to play with The Kinks, Stones, Beatles, and Who, and all four collaborations took place in a two month span of '68. It was also his final year of sustained session work. When Stones dates ran long — as they were wont to do — those sessions convinced him to abandon the predictable confines of the studio for the boom and bust of the touring rock lifestyle. Hopkins joined the Jeff Beck Group in August-September and finally toured America between October and December. For so many reasons, 1968 was good times.
Easybeats – Good Times
Recorded summer 1967
Single released July 18, 1968 (Australia), September 1968 (UK)
Stevie Wright – lead vocal
Harry Vanda – lead guitar, backing vocal
George Young – rhythm guitar, backing vocal
Nicky Hopkins – piano
Dick Diamonde – bass
Tony Cahill – drums
Steve Marriott – backing vocal
The Easybeats are Australian rock royalty. They were the first Aussie rock band to have an international hit when "Friday On My Mind" was released in late 1966. That single went #1 at home and in parts of Europe, Top 10 in England, and even Top 20 in the US. "Good Times" was cut in the summer of 1967 when commercially speaking, the wind was strongest at their back. I really should've included it in the previous post. The album for which it was recorded never materialized, so I went with the year of its cultural impact.
In both Germany and the Netherlands, "Good Times" was first issued in January 1968 as the B-side to "The Music Goes Round My Head." It was then reissued as an A-side, first in Germany in October, and then in the Netherlands on January 10, 1969.  In Australia, "Good Times" was released on July 18, 1968, as the B-side to "Land Of Make Believe." And finally, in the UK it was released as an A-side in September 1968. That's when Paul McCartney famously heard it while driving in London, at which point he pulled over, hopped in a pay phone, called the BBC, and told them to play it again. Did they? He's Paul fucking McCartney! Of COURSE they played it again.
"Good Times" seems like it was written with "Devil With A Blue Dress" in mind. That track by Mitch Ryder And The Detroit Wheels was a smash hit in late 1966, so the timing was right. But remember, "Devil" was actually a medley, paired with Little Richard's "Good Golly Miss Molly." I believe that's the key to unlocking "Good Times." That's why you get Nicky Hopkins to play smoking hot piano runs. This is a fun, Little Richard homage that sounds A LOT like early MC5 and even anticipates Kings Of Leon. Throw in Steve Marriott on swaggy backup vox and you have the makings of a classic deep cut.
When The Easybeats broke up in late 1969, George Young and Harry Vanda stayed in the UK, playing in various bands and honing their songwriting, engineering, and production skills. In 1973, they returned to Australia and settled in as house producers for Albert Productions, with whom The Easybeats had been signed years earlier. In 1974, George Young recommended a singer to two of his younger brothers, Angus and Malcolm, whose own band was in need of a frontman. That singer's name was Bon Scott and he was heavily influenced by Easybeats lead singer, Little Stevie Wright. Meanwhile, George Young and Harry Vanda would go on to produce every AC/DC album, EP, and single from 1974-78, when they were replaced (very grudgingly) by Mutt Lange.
By the way, there's a long-held belief that Bon Scott was AC/DC's chauffeur before becoming singer. To be fair, this belief largely exists because Bon went out of his way to promote it. It isn't true. Before he was in AC/DC, Scott sang in a band called The Valentines. In August 1968, they released the single "Peculiar Hole In The Sky" on the Clarion label in Australia. If you reviewed the label to ascertain the songwriter(s) you would've seen two surnames: Vanda-Young. The Easybeats recorded "Peculiar Hole" in March-April 1968, but it was basically gathering dust. Someone gave the song to The Valentines and while their single earned a bit of airplay in Perth, the collective impact of Scott, Vanda, and Young (x3) wouldn't be felt for another 6 years.
Roger James Cooke – Skyline Pigeon
Recorded 1968
Single released August 16, 1968 (UK)
Roger Cook – vocal
Nicky Hopkins – piano
I debated whether to include this song because though quite pretty, it's not exactly a rock song. It is, however, the first Elton John-Bernie Taupin collaboration of consequence and their influence on rock and pop in the coming decade was obviously immense. Elton became the face of piano in rock music and because of him sales of Donald Duck outfits went through the roof.
"Skyline Pigeon" is very melodramatic, bearing many of the hallmarks of the vivid Taupin iconography to come, Elton's soaring melody in lockstep with the tone of the lyrics. Nicky elegantly accompanies Cooke, slightly stripped down from the solo harpsichord+organ version John himself would record a few months later for his debut LP, Empty Sky (released June 1969 in the UK).
The careers of Nicky Hopkins and Elton John rarely intersected on a professional level, but this was an early, one-step removed association. In 1974, both men appeared on John Lennon's Walls And Bridges LP and the following year they also appeared on the Tommy soundtrack. In neither case did they record together. In a way, the "near miss" quality of their relationship dates back to the 1950s. Remember when I told you that Nicky earned himself a scholarship to London's Royal Academy of Music during his adolescence? He wasn't the only one.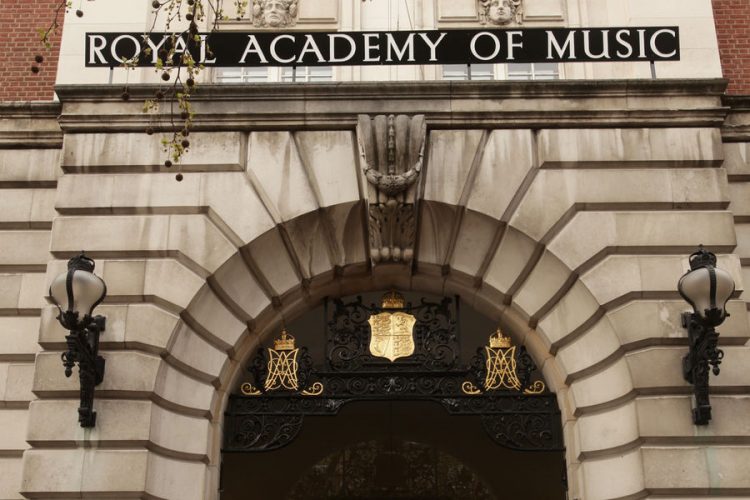 From September 1956, (Hopkins) studied there every Saturday morning, from age 12 to 16. Inexplicably, there are no surviving records of his weekly attendances. He was almost certainly a contemporary of 11-year-old Reginald Dwight, another scholarship winner to the Academy in 1958, later better known as Elton John.
–Julian Dawson, And On Piano … Nicky Hopkins: The Extraordinary Life Of Rock's Greatest Session Man, 2011,  p. 9
Roger James Cooke usually went by Roger Cook and his career was fascinating. He and songwriting partner, Roger Greenaway, wrote "You've Got Your Troubles," a massive hit for The Fortunes in the summer of 1965. They formed Blue Mink in 1969 and it was in that guise that both Cook and Greenaway sang backup on Empty Sky. Shortly thereafter, both men co-wrote "Long Cool Woman In A Black Dress" with Allan Clarke of The Hollies, who rode it all the way to #1 or #2 in the US, Canada, Australia, and New Zealand.
Their most recognizable song was a jingle before it was a single. In 1971, while working in Coca-Cola's marketing department, Cook, Greenaway, and Bill Backer wrote "I'd Like To Buy The World A Coke," one of the most successful ad campaigns of all-time. Mad Men literally ends the series with  Don Draper inventing said jingle in his head. In reality, Cook and Greenaway turned the Coke ad into "I'd Like To Teach The World To Sing," a massive folk-pop hit by The New Seekers in 1971-72.
Roger Cook's life and career took a 90 degree turn when he moved to Nashville in late 1975 and within a few years turned into a country hitmaking machine. The following songs all went #1 on the country singles chart.
Crystal Gayle, "Talking In Your Sleep," 1978
Don Williams, "I Believe In You," 1980
Don Williams, "Love Is On A Roll," 1983 (co-written with John Prine)
George Strait, "I Just Want To Dance With You," 1998
Cook co-wrote "Old Love" with John Prine and Sandy Mason and Johnny Cash cut it for his semi-self-titled The Adventures Of Johnny Cash LP (1982). One year later, Juice Newton recorded "Trail Of Tears" for her album, Quiet Lies. After tasting pop success in the '60s and '70s and having a hand in one of the most recognizable TV commercials of all-time, Roger Cook redefined himself so thoroughly that he was inducted into the Nashville Songwriters Hall of Fame in 1997. That is impressive.
Giles, Giles and Fripp – Suite No.1
Recorded March 1968
The Cheerful Insanity Of Giles, Giles And Fripp, September 1968
Robert Fripp – electric guitar
Nicky Hopkins – piano, harpsichord
Peter Giles – bass
Michael Giles – drums
The Cheerful Insanity Of Giles, Giles And Fripp is a concept album comprised of two separate stories. The Saga Of Rodney Toady occupies Side 1 and Just George occupies Side 2. "Suite No. 1" is the penultimate track on Just George and it almost sounds like a Chet Atkins homage. Not only does Fripp's guitar lines throughout have the clean tone and spidery fingerpicking of Atkins, but from 1:34-3:11, the suite sounds like the background music to a Jim Reeves song that Chet might've produced. Consider that Atkins' go-to pianist in the '50s and '60s was one of Nicky's primary influences, Floyd Cramer.
Cheerful Insanity is just ok. Interesting in moments, but not essential listening. Obviously, Giles, Giles, and Fripp were very practiced musicians, but they couldn"t decide if they wanted to be The Kinks or King Crimson. When Fripp and Michael Giles formed King Crimson just a few months after Cheerful Insanity's unsuccessful release, a decision was made. The whimsical pop of GG&F was going to be shitcanned in favor of elaborate, classical-influenced song structures with lots of notes, possible D&D references, and lots of dudes in cloaks.
Billie Davis – I Want You To Be My Baby
Recorded 1968
Single released August 30, 1968
This track is so weird. My mom was Billie Davis and I'm pretty sure this isn't her. How could there be a semi-famous pop singer with the same name as my mother and neither she nor I heard of her??? This is like my dad telling the story for years that he saw Elvis open for Johnny Cash in 1955, but neglecting to mention in those many retellings that the gig fell on his 23rd birthday? So many questions. For example, doesn't Billie Davis look like a proto-Diane Keaton? La di da, la di da, la la.
"I Want You To Be My Baby" peaked at #33 on October 15, 1968 (UK only). Not a massive hit, but apparently, just as the song was getting popular, a strike at Decca's processing plant stopped the pressing of 45s. Too bad. Nicky comes in at the part of the song where, for lack of a better word, Billie starts "rapping." It sounds pretty good, too. Could this be one of the earliest examples of rapping on record? Well technically, yes.
In 1953, "I Want You To Be My Baby" was initially recorded by the Grandfather of Rap, Louis Jordan. Jon Hendricks, later of Lambert, Hendricks & Ross, but in the early '50s a scuffling singer and songwriter, penned the song for Jordan, who was sadly on the downside of his fame arc. The music was still good, as evidenced by "I Want You To Be My Baby," but the chart mojo was gone. Also, if we're naming Jordan songs that anticipate rap, "G.I. Jive" [YouTube], written by the great Johnny Mercer and gloriously reinvented by Louis way back in 1944, is ground zero.
GOD SAVE DONALD DUCK, VAUDEVILLE, AND VARIETY
The Kinks went into 1968 not entirely sure who The Kinks were. After the success of "Death Of A Clown" in the summer of 1967, much was made of a Dave Davies solo album. That idea was eventually scrapped, but I think it put a layer of self-doubt in the prodigiously insecure Ray Davies. He was thrust into the mindset of having to consider the band without Dave. Could there even be The Kinks without Dave Davies??? I don't even want to think about that nightmare fuel.
The Kinks entered the studio between January and March looking for a new single. They ended up with "Wonderboy," which I like, and features Nicky Hopkins on harpsichord, but it only tickled the bottom end of the Top 40 when it was released in April. Several other tracks were cut at this time, including some Dave Davies material possibly written for a since-aborted solo album.
Dave Davies – There Is No Life Without Love [Mono]
Recorded probably March 1968
B-side to "Lincoln County," released August 30, 1968 (UK)
Dave Davies – vocals
Ray Davies – guitar
Nicky Hopkins – harpsichord
Pete Quaife – bass
Mick Avory – drums, percussion
It was tough choosing between "Wonderboy," "Lincoln County," and "There Is No Life Without Love" because they all occupy a similar space. They feel slight next to the weighty legacy of a Village Green Preservation Society or "Waterloo Sunset," but there's magic in these lesser known Kinks tracks. Of the three above, Dave Davies is responsible for two of them. "Lincoln County" is one of my favorite Kinks deep cuts. It's a rousing drinking song and I wish I could step into a wormhole and ask the 2002 Gourds to cover it. Stupid linear time.
I chose "There Is No Life Without Love" because it's the track that leans most heavily on Nicky. His harpsichord weaves delicate countermelodies around Dave's low, double-tracked vocals almost like a mandolin in bluegrass. I'm normally not a stereo/mono purist, but Quaife's bass kicks it on the one nicely in the mono mix. It sounds spongy and weird in stereo.
I talked last time about Dave Davies' solo career that was over before it started.  "Lincoln County" and "There Is No Life Without Love" represent the last flush of songs he wrote in 1967 for the solo album that never happened. It was released as a single pretty much everywhere except the US and I don't think anyone in the organization was in much of a rush to promote it. Too bad. Dave Davies had a quietly impressive songwriting run from 1967 to 1970. If you do Spotify, check out the Hidden Treasures playlist. If you don't do Spotify, check out the track listing on Discogs.
Kinks – Berkeley Mews [Mono]
Recorded January-March 1968
Outtake from Village Green Preservation Society
Ray Davies – lead vocal, acoustic guitar (?)
Dave Davies – electric guitar
Nicky Hopkins – piano
Pete Quaife – bass
Mick Avory – drums
unknown – horn
It's a bit strange to say this, but "Berkeley Mews" was one of the rare Kinks tracks from this period with Nicky Hopkins going full honky tonk on piano. Seems like you'd wanna keep Honky Tonk Nicky on standby, but Ray Davies had other keyboard stylings in mind for what would become Village Green Preservation Society. In fact, some of the piano parts on the record could've been played by either Hopkins or Davies. For example, "Do You Remember Walter" revolves around a stabbing piano riff that I was certain originated with Nicky. It very well could have. However, the more I listened to the song, the more I realized it was simple staccato chording. You didn't need to be classically trained to crack that code. Ray himself could've easily laid down that part.
"Berkeley Mews" was recorded during the early part of 1968 and I'm not sure it was ever seriously included for inclusion on Village Green. Brits would've first heard it as the B-side to "Lola" (1970), while Americans would've learned about it via The Kink Kronikles (1972). It's worth mentioning that "Mews" wasn't on the original version of The Great Lost Kinks Album (1973). The Neue Revue reissue thumbnailed above is a German CD compilation from 2000.
("Days" was) the most significant song in my life thus far. It predicted the end of the group. Before we recorded the song I was convinced that Quaife had decided to leave the band forever. We had made the backing track, I recorded the vocals, and Nicky Hopkins was putting on a keyboard part. Quaife walked over to me with the box that contained the master tape and substituted the word "Days" with the word "Daze."

I think the anger that I felt for him was really anger at myself. It was conceit on my part; my work had become to precious to me. The truth was that as proud as I was of the song, I was literally in an emotional daze about where I was, who I was, and who I wanted to be with. Maybe Quaife was as well. I knew that "Days" was telling the world that it was the end of the group. All that was left to do was to make The Village Green Preservation Society as a farewell gesture.
–Ray Davies, X-Ray: The Unauthorized Autobiography, 1994, p. 360
Kinks – Days [Mono]
Recorded May 1968 (possibly completed early June)
Single released June 28, 1968 (UK/Europe)
Released on Village Green Preservation Society, November 22, 1968
Ray Davies – lead vocal, acoustic guitar
Dave Davies – electric guitar, backing vocal
Nicky Hopkins – piano, Mellotron
Pete Quaife – bass, backing vocal (?)
Mick Avory – drums
Rasa Davies – backing vocal
Nicky Hopkins plays a dual role on "Days." His piano is low the mix at :31 and then comes in hot at :38. Piano gives way to Mellotron at :40 ("Days I'll remember all my life/Days when you can't see wrong from right") and then buried way down in the mix you can hear another eruption of piano from about :53-:57. The Mellotron's swells of faux-strings and triumphant piano work in concert. The use of the word "sacred" seems apt.
In a coldly logical 1960s way, I understand why Ray pulled "Days" from Village Green Preservation Society. He'd released it as a single and in that era there existed the belief that singles and LPs should be segregated. That belief was dumb. If a song works with other songs tonally, don't overthink it. "Days" belongs on Side 2 of Village Green, possibly as the last song, a subject I will cover shortly.
Kinks – Village Green [Mono]
Recorded February 1967
Released on Village Green Preservation Society, November 22, 1968
Ray Davies – lead vocal, acoustic guitar, Mellotron (?)
Dave Davies – electric guitar, backing vocal
Nicky Hopkins – piano, harpsichord, Mellotron (?)
Pete Quaife – bass, backing vocal
Mick Avory – drums
David Whitaker – string and brass arrangements
"Village Green" was initially recorded Thanksgiving 1966 and re-recorded the following February, roughly concurrent with "Two Sisters," which I featured last time when I discussed Something Else. From the beginning, Ray knew it was part of a bigger conceptual framework; a "concept album," if you will. It started out as a Kinks project, then it was a solo project, and by June 1968, it went back to being the Kinks project we know and love. It was a process that damn near continued until the moment the masters were sent to the pressing plant.
"Two Sisters" and "Village Green" share more than just history. Both songs cleverly feature Nicky Hopkins in character on harpsichord. In "Two Sisters," the harpsichord represents Priscilla, a kept wife stuck in a loveless marriage consumed by the drudgery of her chores. She resents her sister Sylvia's perceived freedom and her smart, young friends. Nicky's harpsichord opens by matching Priscilla's robotic existence. No filigrees, no color, he just plays it straight. At the first mention of jealousy, Hopkins stabs at his instrument, the perfect representation of Priscilla's sublimated rage. When she finally gets to the bridge and throws away her dishes and magazines, the harpsichord sounds frantic, if not unhinged. When Priscilla assures us in the final verse that she's no longer jealous of her sister, you shouldn't believe her because the harpsichord tells you not to. Nicky goes back to playing it straight as surely as Priscilla goes back to her life of quiet desperation.
In "Village Green," the harpsichord essentially represents the title character, the village green itself. It opens with a jaunty, bouncing melody, completely at odds with the tone of "Two Sisters." That's because the village green represents the rejuvenating spirit of the small town as the antidote to city life. If the city means dirt, soot, and noise, the village green means morning dew, fresh air, and Sunday school. The genius of the arrangement is that as the song goes along, the harpsichord gets slowly drowned out by the instruments around it. It's as if the village green starts out as the antidote to the city, but over time slowly gets consumed by the encroaching cityscape.
Kinks – People Take Pictures Of Each Other [Mono]
Recorded July 1968
Released on Village Green Preservation Society, November 22, 1968
Ray Davies – lead vocal, acoustic guitar
Dave Davies – electric guitar, backing vocal
Nicky Hopkins – piano
Pete Quaife – bass, backing vocal (?)
Mick Avory – drums
Ray Davies thinks people were taking pictures of each other in 1968??? Luddite please. In the post-iPhone era, we take pictures of each other, ourselves, our food, our pets, our kids, our dicks, our hates, our loves, more hate, that other thing we hate, and sports. We take pictures like we can't wait to have nostalgia for something, anything.
"People Take Pictures Of Each Other" is a strange and I'm not entirely sure successful final track. As I mentioned above, "Days" seems like such a natural album closer, especially given how nostalgia is the epoxy holding the entire project together. It seems odd to end an album with a song that leans on dissonance, doesn't have a melodic resolution, and is for all intents and purposes a piss-take. That seems like a song you'd want in the middle of an album side. Of course, there's something punk rock about capping your folk-rock snowglobe with a deliberately atonal anti-pop song dripping in sarcasm.
For what it's worth, in Doug Hinman's invaluable The Kinks: All Day and All of the Night: Day by Day Concerts, Recordings, and Broadcasts, 1961-1996, he specifically notes, "Nicky Hopkins' appearance on 'People Take Pictures Of Each Other' marks probably the last use of the session pianist who a few months later would forsake his busy studio schedule and begin a US tour with the Jeff Beck Group. This is yet another nail in the coffin of the classic 1960s Kinks sound" (p. 117).
Kinks – Sitting By The Riverside [Mono]
Recorded July 1968
Released on Village Green Preservation Society, November 22, 1968
Ray Davies – lead vocal, guitars, Mellotron (?)
Dave Davies – electric guitar, backing vocal
Nicky Hopkins – piano, harpsichord, Mellotron (?)
Pete Quaife – bass, backing vocal (?)
Mick Avory – drums
We're finishing the Kinks section, not with "People Take Pictures Of Each Other," but with "Sitting By The Riverside." It might seem little more than a two and a half minute placeholder on Village Green Preservation Society. Make no mistake, this is a quiet tour de force for Nicky Hopkins. Listen to his piano subtly syncopate with Quaife as his harpsichord simultaneously weaves a countermelody underneath the piano. Halfway through the song, a Mellotron — possibly also played by Hopkins — slowly takes over, like a drunken hurdy gurdy crashing the party. It builds into cacophony, breaks down, and then the magic starts all over again. Masterful. If any song on the album deserves a Hopkins co-writing credit, "Riverside" is it.
Yeah, about that …
Session players are, for the most part, anonymous shadows behind the stars. They do their job for a fee and then leave, rarely seeing their names on the records. Their playing never stands out, but if you take them out of the mix, the track doesn't sound the same. You only miss them when they are not there.
–Ray Davies as quJulian Dawson, And On Piano, 2011, p. 81
This brings us to the unfortunate conclusion of the Kinks/Nicky Hopkins partnership. It lasted from late October 1965 to July-ish 1968 and included a handful of singles, some radio and TV spots, and an impressive quartet of LPs.
1965 – Kink Kontroversy
1966 – Face To Face
1967 – Something Else
1968 – Village Green Preservation Society
You can credit Shel Talmy and then Ray Davies for having the intelligence to use Nicky's talent in specific arrangements. But, outside of a very occasional and very random "Sunny Afternoon," no one's telling Hopkins what to play on any instrument, least of all piano. Think about the range of songs to which he was asked to contribute. Whether it was "Gotta Get The First Plane Home," "Session Man," "Death Of A Clown," "Situation Vacant," "Days,"or "Sitting By The Riverside," it's astonishing to think that any non-Kink could be a common denominator on such varied, high level material. But, there he is. The Kinks, quite simply, wouldn't have been The Kinks without the artistic inventiveness of Nicky Hopkins.
So, what was going through Ray Davies' mind giving ZERO credit to Hopkins on the back cover of Village Green Preservation Society? Keep in mind, in the years since, multiple CD reissues have included Nicky Hopkins' name. But, if you received VGPS in 1968, were intrigued at the originator of various keyboard parts, and flipped the cover over, there was but one name.
I am Raymond Douglas Davies — Guitarist, keyboard player and singer
I love Ray Davies. On any given day, he's my favorite songwriter and The Kinks are my favorite band. But, he fucked up here. You can't not give the man credit, especially when he contributed piano, harpsichord, organ, and Mellotron parts. It's interesting that Hopkins is  more subdued on Village Green Preservation Society than any other Kinks record. It's easily his least flashy set of performances. But, lack of solos only meant that Hopkins' role was more textural and harmonic in nature, skills he no doubt honed working with the Stones on Satanic Majesties.
How much work did Hopkins do on VGPS? According to a 1969 interview published in Dawson's bio:
I did about 70% of the work on the Village Green album and not only did they leave me off the credits, but they put Ray Davies down on keyboard. I was so mad. I'm just not into The Kinks. They don't mean anything to me whatsoever. Ray Davies is such a mixed-up person. He's unbelievable!
–Nicky Hopkins in July 1969 via Julian Dawson, And On Piano, 2011, pp. 82 -83
OK, so maybe leaving a guy off the credits is shitty. But, at least he got paid, right? Ummm … right???
They didn't pay me for the sessions and I did a lot of TV work with them as well. I'm really pissed off. I'll never work with him again. They're greedy bastards. Ray Davies is so tight his arse squeaks when he walks. He used to come to sessions with five shillings in his pocket, which is less than a dollar!"
–Nicky Hopkins in 1973 via  Julian Dawson, And On Piano, 2011, p. 83
Bad form. Pete Quaife admitted, "I think you can hear how much better all the songs are. They're much more imaginative and that's because we were given permission to start coming up with our own ideas, including Nicky. 'Phenomenal Cat.' [hums Mellotron part] That was pure Nicky." (Quaife to Julian Dawson, And On Piano, 2011, p. 82).
Kinks – Phenomenal Cat [Mono]
Recorded July 1968
Released on Village Green Preservation Society, November 22, 1968
Ray Davies – lead vocal, electric guitar
Dave Davies – voice of phenomenal cat
Nicky Hopkins – Mellotron
Pete Quaife – bass
Mick Avory – drums
Ironically, The Kinks were the first prominent band to list Hopkins on an album cover, when 'Nick Hopkins' was credited with harpsichord on Face To Face. If you'll recall, he was then acknowledged on Something Else by way of Ourthankstomacirishdavenickykeith. The Stones, by comparison, didn't jump on the creditwagon until Satanic Majesties, but after that they were good for a "Thanks Nicky" at the bare minimum. The bottom line is this: If Ray wanted an unknown union pianist to provide three hours of competent, pro forma musicianship, he knew where to find him. He knew how the system worked. Ray booked Nicky Hopkins because he had arrangements that demanded diamond fucking tiaras. Nothing wrong with that, but you gotta pay the moneys and pay respect — in very simple ways, mind you — and Davies failed miserably on both counts.
Having piled dogpiled on Ray Davies for awhile, allow me to say this in his defense. Whatever shit went down back in the day, in the years since Nicky's death in 1994, he's been nothing but complimentary, even reverential.
"When I work with new musicians, I say to every drummer, 'Can you play like Al Jackson?' To every guitar player, 'Can you play like Steve Cropper?' And to every keyboard player, 'Can you play like Nicky Hopkins?' He was that good."
–Julian Dawson, And On Piano, 2011, p. 83
"Nicky, unlike lesser musicians, didn't try to show off; he would only play when necessary. But he had the ability to turn an ordinary track into a gem — slotting in the right chord at the right time or dropping a set of triplets around the back beat, just enough to make you want to dance. On a ballad, he could sense which notes to wrap around the song without being obtrusive. He managed to give 'Days,' for instance, a mysterious religious quality without being sentimental or pious.

Nicky and I were hardly bosom buddies. We socialized only on coffee breaks and in between takes. In many ways, I was still in awe of the man who in 1963 had played with the Cyril Davies All Stars on the classic British R & B record, 'Country Line Special.' I was surprised to learn that Nicky came from Wembly, just outside of London. With his style, he should have been from New Orleans or Memphis.
–Ray Davies on Nicky Hopkins, New York Times obituary, January 1, 1995
The loss of Hopkins necessitated another keyboard player and in May 1970, John Gosling joined The Kinks. He was a fine musician and probably the good-natured, steadying influence they needed. Still, it's hard not to think about what might've been. Don't get me wrong, Ray Davies obviously did fine without Nicky. Arthur, Lola, and Muswell Hillbillies are arguably the three best Kinks albums, which by definition means they're three of the greatest albums ever.  That cold dose of reality notwithstanding, if you could theoretically add Nicky Hopkins to those albums is there any conceivable way they get worse? Not likely, right? And even if they didn't get staggeringly better, it's not unrealistic to imagine a couple moments where you think to yourself, "Nicky fucking Hopkins." Oh well.
GIRL, WHERE'S ME WAGE PACKET???
It's fitting that Nicky Hopkins hooked back up with The Who just as his stint with The Kinks wound down. It was Nicky's breathtaking work on The Who Sings My Generation three years earlier that essentially got him into the studio with Ray Davies and company. We don't just go from Davies to Townshend, we also going from cats to dogs. 
The Who – Dogs
Recorded May 1968
Single released June 14, 1968 (UK only)
"Dogs" captures The Who paying homage to "Lazy Sunday," the Small Faces hit that was riding high in the Top 10 when Pete Townshend wrote this whimsical Cockney music hall pastiche. The Who toured Australia and New Zealand with the Small Faces earlier in '68, so obviously the collective experience made an impact. Townshend, of course, would go on to record Rough Mix with Ronnie Lane in 1977 and Roger Daltry admitted it was their relationship that inspired "Dogs."
I'll tell you what it is, it's just Pete's tribute to Ronnie Lane. He was such a lovely geezer, Ronnie. They were great guys, The Small Faces, all of them. But, I think it'd have been better if Pete had just given the song to Ronnie in the first place. As a Who record, it was all a bit frivolous for me."
—Roger Daltry to Uncut, February 24, 2015
The first time we hear Nicky is at :24, when his right hand comes in hard at the chorus ("Now we're both together" and "There was nothing in my life bigger than beer"). I could be wrong, but I don't hear piano in the verses. I only hear Hopkins in the choruses and at the bridge ("Yes it's you, darling!") and while he's mostly supporting the vocal, he adds a few distinctive colors.
I am curious about one thing. At 2:43, the song switches from Small Faces mockney to a loping cowboy groove that briefly includes a pedal steel. Might that be a tip of the stetson to The Byrds? Notorious Byrd Brothers was released in the UK in April 1968 and "You Ain't Goin' Nowhere" came out in early May, right when The Who were cutting "Dogs."
I said at the top of this post that Nicky Hopkins is the only person to record with the Big Four of British rock. We've hit The Kinks and The Who and I'm saving the Stones for next to last. So, let's head toward The Beatles. Also, MORE DOGS!!!!!!!!!!!
Paul Jones – The Dog Presides
Recorded February 1968
Released as the B-side to "And The Sun Will Shine," March 8, 1968
Paul Jones – vocals, harmonica
Jeff Beck – electric guitar
Nicky Hopkins – piano
Paul Samwell-Smith – bass
Paul McCartney – drums
Peter Asher (Peter & Gordon) – producer
"The Dog Presides" is an MFing jam, but it's a bit of a cheat here. Hopkins is buried in the mix and totally in a support role. Given the talent on hand, though, and the fact it's such a deep cut, I couldn't not include it. For as much as I love how "Dog" anticipates Black Sabbath and The (Psychedelic) Stooges, it lacks conviction in the vocal. I don't buy Paul Jones. He sounds like Jack Black spoofing a guy like Paul Jones. "The Dog Presides" wants — nay, demands! — an Ozzy or Iggy out front owning ugliness and depravity. Jones sounds cartoonish by comparison. In defense of the former Manfred Mann singer, his harmonica is an unexpected bright spot. He has a call and response thing going with Beck's guitar that I like. The singing? Not so much.
It's hard to believe this track was relegated to a B-side, but the Bee Gees cover on the A-side ("And The Sun Will Shine") is solid and the Brothers Gibb carried a certain amount of hipster cachet in 1968. The album from which "And The Sun" matriculates, Horizontal, the fourth in the Bee Gees catalog, was released in February of that year. Covering it while it was fresh in the public consciousness made sense in a Georgia Gibbs kind of way.
"The Dog Presides" exists in the same universe as "Beck's Bolero," the Immediate All-Star sessions in January-February 1965, and the Gerry Temple sessions in late 1967. It's Nicky Hopkins playing with some combination of Yardbirds and Led Zeppelins (Jeff Beck, Jimmy Page, John Paul Jones, Paul Samwell-Smith), a Who or Beatle on drums (Keith Moon on "Beck's Bolero" and Paul McCartney here), and various other hotshots (Albert Lee, Big Jim Sullivan). In the liner notes of a CD compilation, Paul Jones, the former singer for Manfred Mann, said "Paul McCartney was on drums at that session. It was during a time that I used to hang out with Peter Asher and Paul (then dating Peter's sister, Jane) wanted to play drums … because he could." If you think that's salty, when pressed years later about the "Dog Presides" session, Beck retorted, "All I remember was hoping Paul McCartney would sing." Ouch.
Jackie Lomax – Sour Milk Sea
Recorded June 24-26, 1968
Single released August 26, 1968
Jackie Lomax – vocals, acoustic guitar (?)
George Harrison – electric guitar, producer, songwriter
Eric Clapton – electric guitar
Nicky Hopkins – piano, organ
Paul McCartney – bass
Ringo Starr – drums
Geoff Emerick – engineer
"Sour Milk Sea" features another all-star band  (All-Starr Band?) with a relative unknown as lead singer. However, I'm ok with Jackie Lomax's vocal. He's still probably the weak link, but that's math as much as anything. With three Beatles, Nicky Hopkins, and some guy named Eric Clapton, someone had to bring up the rear. "Sour Milk Sea" was a George Harrison joint written in a "Savoy Truffle" state of mind. In fact, he wrote it when the band took their infamous trip to India
"I wrote 'Sour Milk Sea' in Rishikesh, India. I never actually recorded the song. It was done by Jackie Lomax … It's based on Vishvasara Tantra, from Tantric art. 'What is here is elsewhere, what is not here is nowhere.' It's a picture and the picture is called 'Sour Milk Sea.' 'Kalladadi Samudra' in Sanskrit. I used 'Sour Milk Sea' as the idea of, "If you're in the shit, don't go around moaning about it. Do something about it."
–George Harrison, motivational speaker
"Sour Milk Sea" has a fascinating arrangement. Drums and an acoustic guitar, probably played by Jackie Lomax, are panned left. Ringo is in full-on, Sgt. Pepper's reprise mode, I love it. Both Clapton and Harrison on electric guitar are panned hard right, as is Hopkins on barrelhouse piano and organ. Maybe there's a scosh of piano bleed in the left channel, but not much. If Ringo is pulling slyly against the beat, Nicky's piano is pushing it forward with heavy right hand flourishes. Meanwhile, Paul's mobile bass is lock dead center holding both channels together, Jackie's double-tracked vocal riding on top.
Clapton takes a nimble guitar solo at 1:50, while Harrison solos alongside Hopkins on organ beginning at 2:08. Nicky's organ wash might be a little too high in the mix, but overall I like George's production. As much as I've preferred mono in this post, the clever use of stereo is one of the things I love about The Beatles in their late '60s studio phase. The spacing of instruments here makes the brain work in a healthy, interesting way. Look out, honey, 'cuz I'm using technology …
Jackie Lomax is appropriately self-deprecating when recounting the session:
"With Eric Clapton playing on it, it was on fire. When the backing tape was played back, I thought it worked as an instrumental. 'You want me to sing on top of that?!' There I am in the studio and there are three Beatles in the control room watching me. I guess I was nervous at first, but after a couple of takes I was into it." 
"Sour Milk Sea" was one of the first releases on Apple Records. This was a good and bad thing. Obviously, having The Beatles stamp of approval was uniformly good. But, when the song was released, it was part of Apple's big promotional splash. The label entered the marketplace by releasing four singles at once, "Our First Four." Those songs were the Black Dyke Mills Band's "Thingumybob," Mary Hopkin's "Those Were The Days," Jackie Lomax's "Sour Milk Sea," and an obscure song called "Hey Jude" by The Beatles. To say that "Hey Jude" overshadowed the other three tracks is a mild understatement, but "Sour Milk Sea" was hit hardest because it was a straight rock song vying for space with The Beatles on rock terms. By
shamelessly (and successfully) appealing to old timey nostalgia, "Those Were The Days" carved out an identity wholly independent of "Hey Jude."
To add commercial insult to injury, not only did "Sour Milk Sea" fail to chart for Lomax and Harrison, but McCartney repurposed one of its lyrics for his own song. "Get back to where you should be" gained new life about seven months later when The Beatles recorded a song exhorting us to, "Get back to where you once belonged."
OK fine, let's talk Beatles.
Beatles – Revolution
Recorded July 10-13, 1968
B-side to "Hey Jude"
Single released August 26, 1968
John Lennon – double-tracked lead vocal, lead fuzz guitar, handclaps
George Harrison – lead guitar, handclaps
Nicky Hopkins – electric piano
Paul McCartney – bass, Hammond organ, backing vocal, handclaps
Ringo Starr – drums, handclaps
George Martin – producer
Geoff Emerick – engineer
Millions of words have been spilled on dramatically interpreting The Beatles' call/non-call for revolution so that it supports/contradicts your tribal code. If we set aside lyrical coding and just focus on the music, what are we left with? What is going on in this version of "Revolution?" Frankly, it sounds like slowed-down Chuck Berry, with Lennon's opening guitar attack an overdriven take on a classic Berry intro.
I think this makes sense when you consider that Hopkins arrived to his overdub session on July 11, 1968, and was given free rein to come up with his part. There was a hole in the arrangement for an eight-bar Wurlitzer solo and Nicky no doubt heard that Chuck Berry-esque backing track and played accordingly. The piano leads throughout — especially during the solo from 1:54-2:11 — are pure Johnnie Johnson, only translated from acoustic piano to electric.
There weren't really any instructions, except where they wanted the piano to start and I basically just played some blues stuff and we did it in one take. I'd have preferred to do it again, but they were fine with that. I remember I was surprised at the amount of distortion. It was John's rough side coming out and it sounded wonderful. I quickly got tuned into hearing it that way and it still holds up great. A wonderful record!
–Nicky Hopkins via Julian Dawson, And On Piano, 2011, p. 167 
Interestingly, the stereo arrangement mirrors what we heard on "Sour Milk Sea." Drums left, guitars right, and bass and vocals center.
The most distorted production ever applied to a Beatles song sees Starr's drums scrunched into a thunderously compressed ball on (the left) channel with a pair of fuzz-toned guitars, overloaded by direct injection (into the mixing board), wrangling on the (right channel). Between them, McCartney's limiter-muffled bass shambles behind Lennon's jeering vocal, the latter tracking himself with a rough and careless spontaneity that becomes a point in itself.
Ian MacDonald, Revolution In The Head: The Beatles Records and the Sixties, 1994, p. 259
John Lennon's guitar sound here is so perfectly nasty and he got that by plugging the guitar straight into the mixing board (direct injection). That nervy bit of wizardry was an unhappy accident. As engineer at Abbey Road Studios, it was Geoff Emerick's job to invent grunge on the fly. He explained:
John wanted the second, up-tempo version of "Revolution" to be even tougher and more biting than the first one. That was typical of him in those days. That was his vibe: pissed off. Ever since we'd first started working on The White Album, John wanted to play louder and louder — he kept winding his guitar amp full up, but there were acoustic limitations as to how loud you could play and still capture the sound before it turned into a mess, leaking onto everything else and becoming all muddy. He didn't understand that, no matter how many times I tried to explain it to him, so he just became more and more frustrated and angry.

Because no amount of mic preamp overload had been good enough for him, I decided to overload two of them patched together, one into the other. As I knelt down beside the console, turning knobs that I was expressly forbidden from touching because they could literally cause the console to overheat and blow up, I couldn't help but think: If I was the studio manager and saw this going on, I'd fire myself. The ironic thing was that, years later, this ended up being precisely the guitar sound every grunge band in the world aspired to.
–Geoff Emerick, Here, There and Everywhere: My Life Recording the Music of The Beatles, 2006, pp. 252-53
When Emerick talks about patching things together, he's talking about plugging Lennon's guitar into the board, a studio no-no at the time. Phil McDonald, a fellow engineer at Abbey Road, explained, "The guitars were put through the recording console, which was technically not the thing to do. It completely overloaded the channel and produced the fuzz sound. Fortunately, the technical people didn't find out. They didn't approve of 'abuse of equipment.'"
By the way, Emerick's last sentence is technically correct, but misleading. That gnarly fuzz guitar sound may have come from The Beatles, but grunge bands wanted to sound like our old friends referenced in "The Dogs Preside," Black Sabbath and The Stooges. They also wanted to sound like their favorite SST bands, many of whom plugged their guitars straight into the board. Those were the antecedents keeping the fuzzy, gnarly, proto-grunge seeds alive for the Mudhoneys, Screaming Treeses, and Nirvanas to harvest.
WHAT CAN A POOR BOY DO, EXCEPT TO SING FOR A ROCK 'N' ROLL BAND?
Jimmy Miller was one of the most simpatico producers I have ever worked with. he could handle a band — especially THIS band — and give everybody the same level of support. He was a drummer in his own right, so he could talk to Charlie on equal terms, and he had a very good rapport with Mick. He didn't mind any idea that came up. He loved improvisation. I don't think I could have done "Street Fighting Man" without him. Mick would get impatient with my experiments sometimes, but Jimmy gave me a lot of encouragement, saying, "Let's take this down the line and let's see where it goes."
–Keith Richards in According To The Rolling Stones, 2003, pp. 112
Four days after The Beatles released "Revolution" as the B-side to "Hey Jude," the Stones released "Street Fighting Man" in the US (it wouldn't be released in the UK until 1971). As perceptive as the song is in terms of broad politics, its greatest line is a glorious abnegation of engagement. "What can a poor boy do, except to sing for a rock 'n' roll band?" It's ¯\_(?)_/¯ as get down anthem.
Rolling Stones – Street Fighting Man [Stereo Album Version]
Recorded February, March 17-April 3, May 13-23, 1968
Mono single released August 30, 1968 (US only)
Released on Beggars Banquet, December 6, 1968
Mick Jagger – vocals, percussion
Keith Richards – acoustic & slide guitar, bass
Nicky Hopkins – piano
Brian Jones – sitar, tamboura
Dave Mason – shehnai, bass drum
Charlie Watts – drums
Jimmy Miller – producer
Glyn Johns, Eddie Kramer – engineers
Initial recordings of "Street Fighting Man" were made in February by Keith and Charlie on a Philips cassette recorder. Instead of bringing the band to the studio and recutting the track from scratch, Jimmy Miller built the whole fucking house on top of that recording. Genius, and it all started with Keith Richards' fascination with cassette technology.
I had become fascinated by the possibilities of playing an acoustic guitar through a cassette recorder, using it as a pickup, really, so that I could still get the crispness of an acoustic — which you can never get off an electric guitar — but overloading this tiny little machine so the effect was that is sounded both acoustic and electric. 

When we were in the studio, I would bring in that little Philips cassette recorder, get a wooden extension speaker, plug that into the back of the recorder, shove a microphone in front of the speaker in the middle of the studio and record it. Then we'd go back, listen to it, play over it, mash it up, and there was the track.
–Keith Richards in According To The Rolling Stones, 2003, pp. 109-110
Adds Charlie:
"Street Fighting Man" was recorded on Keith's cassette with a 1930s toy drum kit called a London Jazz Kit set, which I bought in an antiques shop, and which I've still got at home. It came in a little suitcase, and there were wire brackets you put the drums in; they were like small tambourines with no jangles. The snare drum was fantastic because it had a really thin skin with a snare right underneath, but only two strands of gut.

We usually played in one of the bedrooms on tour. Keith would be sitting on a cushion playing a guitar and the tiny kit was a way of getting close to him. The drums were really loud compared to the acoustic guitar and the pitch of them would go right through the sound. You'd always have a great backbeat.
–Charlie Watts in According To The Rolling Stones, 2003, pp. 110-111
Keith's experimental cassette recorder phase only lasted a handful of months in 1968, but it was responsible for at least three monster tunes: "Street Fighting Man," "Jumpin' Jack Flash," and "Parachute Woman." In his autobiography, Life, Richards also says half of "Gimme Shelter" came from cassette, but I have my doubts about that. Whatever the case, I'm surprised he never went back to the cassette well. In Life, Keith blames manufacturers for putting a limiter on the microphone, which killed the overload magic. But, he was Keith fucking Richards. Like he couldn't send out minions to buy up pre-limiter recorders or negotiate a deal with Philips (or whomever) to manufacture a limitless recorder to spec? Strange.
Once the Stones had the basic Keith/Charlie track, they built on top of it. The band recorded early versions of "Street Fighting Man" in March-April, then came back in May to finish. In his excellent book, Rocks Off, Bill Janovitz — probably best known to middle aged dudes like myself as the singer, guitarist, and songwriter in Buffalo Tom — fills out the scene.
Here they were in a huge room in Olympic, a state-of-the-art facility, recording primitively to a mono cassette recorder, moving around to position for optimal balance of the instruments into the single microphone of the Philips. The only electric instrument on this intensely blazing rocker was the bass guitar, overdubbed by Keith.

The band tracked live over the basic track, which sits to one side in the stereo mix. Brian played a sitar and Dave Mason of Traffic brought a big bass drum that he pounded. Mason also wailed on a shehnai, a Moroccan reed instrument that comes in around 2:31, a two-note variation that takes us out of the song. Brian apparently also played tamboura, a Turkish drone instrument similar to a lute. There are multiple acoustic guitar tracks in varying tunings and capo positions.

The sound of "Street Fighting Man" is tight, with all that exotic instrumentation swirling around the core, out of which Nicky Hopkins' piano shoots out to play those celestial figures (which Ian Stewart and Mick Jagger referred to as "diamond tiaras," via Nicky's old boss, Cyril Davies) at the end. Mick double-tracked his vocal for a thickening effect. There are sections where he goes off track a little. Around 2:24-2:29, he slides all around the notes and offers a couple of ad libs out of time with each other, to desirable effect.
–Bill Janovitz, Rocks Off: 50 Tracks That Tell the Story of the Rolling Stones, 2013, p. 140-41
I slightly disagree with Janovitz in one regard. The basic track doesn't sit to one side in stereo. Keith's acoustic guitar, half of the basic track and the first thing we hear, is hard right. He sits to one side. You can hear a very subtle edit between :04-:05, just before Dave Mason enters on bass drum faded left. Charlie, the other half of the basic track, then comes in, but he's smack dab in the middle, the steady beat that anchors the song and around which everything is constructed. Janovitz is 100% correct about multiple acoustic guitars because after Watts enters, we hear another acoustic guitar come in hard left. We pause for a beat and then Mick finally starts singing ("Everywhere I hear the sound of marching, charging feet, boy!"). He, too, is dead center and subtly, effectively double tracked.
I say it that way because we come to the #1 reason I went with the stereo "Street Fighting Man." Jagger's vocals in mono sound disconnected from the band and are mixed in particularly sloppy fashion. When Janovitz says Mick "goes off track a little," in mono that manifests itself as an inexplicable double vocal effect similar to the one we heard on the Jeff Beck Group's "I've Been Drinking," recorded the previous December. I don't know why this became a production technique in 1967-68, but it didn't work. Also, where mono is a perfect vehicle for stripped down rock 'n' roll, it makes "Street Fighting Man" sound claustrophobic. The song wants to be big. The song is more observationally political than prescriptively political, but it is intrinsically about freedom, and stereo properly conveys the hugeness of the stakes. 
1968 was about cultural conflict on so many levels and a series of hidden conflicts was musical: Rock 'n' roll vs  rock, AM vs FM, mono vs stereo. For example, I went with mono for The Kinks because Village Green Preservation Society in stereo lacks the punch of mono. It's very possible Ray Davies wasn't comfortable working in the medium yet. By contrast,
George Martin and The Beatles did not have this problem. Neither did Jimmy Miller. He was totally comfortable using the space of stereo without losing the thrust of the rhythm section. In fact, "Street Fighting Man" demonstrates how Miller — with Jagger and Richards as co-conspirators — used stereo to enhance the arrangement. Jagger's vocal is still double-tracked, but in stereo he's in harmony with himself, leading the band into chaos.
The final :50 of "Street Fighting Man" is a pocket symphony. Acoustic guitars strum kaleidoscopically, Jones and Mason drone and swirl on Silk Road instrumentation, Richards swoops up and down the bass, and there's Nicky Hopkins, at first playing percussively, buried a bit in the mix, but as the song plays out, his right hand tinkles notes that get more and more of our attention. Amidst the cacophony, now it's Hopkins looking for a way out as the song fades to black.
Nicky could drive the whole thing like a drummer. His time and rhythm were fantastically precise, but he was never cold. There's something lyrical, warm, and beautiful about him. He knew when to leave a hole and what range of the piano to play. That the same guy could take over "Sympathy" and then play as delicately as he does on "No Expectations" on the same record is terrific.
–Benmont Tench to Julian Dawson, And On Piano …, 2011,  pp. 94-95
Rolling Stones – Sympathy For The Devil [Stereo]
Recorded June 4-10, 1968
Released on Beggars Banquet, December 6, 1968
Mick Jagger – lead & backing vocal
Keith Richards – electric guitar, bass, backing vocal
Nicky Hopkins – piano, organ
Charlie Watts – drums, backing vocal
Bill Wyman – maracas, backing vocal
Rocky Dijon – congas
Brian Jones, Anita Pallenberg, Marianne Faithfull – backing vocal
Jimmy Miller – producer, backing vocal
Glyn Johns – engineer
I wouldn't blame you for being burned out on "Sympathy For The Devil." Few songs have been so laboriously used to convey the dark, seedy underbelly of the Stones, the '60s, hippies, cults, America, drug culture, western culture, you name it. For every second of its existence, "Sympathy" has been more than just a song. It's been a metaphor for degradation and decay. It's been used in this capacity so thoroughly and for so long that now we unironically celebrate the 50th anniversary reissue of Jean Luc Godard's One Plus One, his ponderous and dated (which is not to say wholly without merit) Marxist rebuke of capitalism that will be available on 4K, DVD, Blu-Ray, and streaming beginning October 5. ¡Viva la revolución!
"Sympathy For the Devil," lyrically that was all (Jagger). I was just trying to figure out whether it should be a samba or a goddamn folk song.
–Keith Richards in According To The Rolling Stones, 2003, pp. 111
In the end, I just played a jazz Latin feel in the style that Kenny Clarke would've played on "A Night In Tunisia." Not the actual rhythm he played, but the same styling. Fortunately it worked, because it was a sod to get together.
–Charlie Watts in According To The Rolling Stones, 2003, pp. 111
I love the Jimmy Miller-era Stones because they didn't need melody to be successful. Jagger's voice is the only thing carrying a melody on "Sympathy" and even then just barely. This song is all about drums, percussion, and rhythm. As melodic as Nicky Hopkins is on other Beggars tracks, here he's all about drive, attack, and syncopation. His playing is percussive, block chording and riffing inside the rhythm section, not independent of it.
When you go back to me playing in bands in Alabama, ("Sympathy") was a big wake-up call. "You mean a piano can play rhythmically in a song like this and have that big a role on a record?" He used the sevenths brilliantly. I've often talked about his melodic contributions, but Nicky could get funky!
–Chuck Leavell, Stones keyboardist since 1982, to Julian Dawson, And On Piano …, 2011,  p. 95
The way Hopkins is incorporated into the arrangement reminds me of Ray Charles. Coming out of the gospel tradition, Ray knew how to use call and response. On "What I'd Say," for example, The Raelettes respond to Ray's vocal, but there's a secondary conversation going on between Ray's voice and piano. On "Sympathy," Nicky's piano performs a similar function, shadowing Mick's vocal throughout. When Keith takes his famous stun guitar solo at 2:48, you can hear Hopkins take a couple bars to adjust, but then at 2:54 he's right there with Richards, dropping heavy hammers. His right hand flutters up and down the keyboard, hitting the patented Otis Spann Trill at 5:27. From that point forward, Nicky Hopkins and Keith Richards lead "Sympathy" into the darkness.
We take the studio "Sympathy" for granted, but that arrangement is actually unique given the scope of the song's history. When Mick Taylor joined the band about a year after this version was cut, "Sympathy" became a showcase for his hot licks. When Taylor left, Richards took back his solo, but the piano mostly stayed in the background. It's only on Beggars Banquet that the piano was brought out front and dueled with the guitar as an equal. If you want a snapshot for what Nicky Hopkins brought to the table for the Stones in 1968, there it is.
Nicky referred more than once to the album's last track, the piano showcase "Salt Of The Earth," as his favorite on Beggars Banquet. It begins with Keith's acoustic guitar and wonderfully strangled lead vocal, with Nicky waiting for Jagger's entry in verse two, getting strong as the band picks up the intensity. By the time the gospel-tinged vocals of the Watts Street choir join in, the track is motoring along at a tremendous pace. Charlie Watts' thunderous drum roll heralds in one of the most thrilling outros in the Stones catalog.
–Julian Dawson, And On Piano …, 2011,  p. 95
Rolling Stones – Salt Of The Earth
Recorded May 1968
Released on Beggars Banquet, December 6, 1968
Mick Jagger – lead vocal
Keith Richards – acoustic & slide guitar, vocals
Nicky Hopkins – piano
Bill Wyman – bass
Charlie Watts – drums
Watts Street Gospel Choir – background vocals
I really like how Miller and the Stones use stereo on Beggars Banquet. It's busy, but balanced, and I think it makes the brain work in a creative, intuitive way. Watts as usual is dead center, as is Richards' acoustic guitar, but his slide guitar is faded hard left. Hopkins again shadows Jagger, but instead of both men being centered, Nicky is faded just right and Mick starts out faded just left. When it reaches the bridge at 1:04 ("And when I search a faceless crowd …"), Jagger's vocal centers up where it remains for the rest of the song. The Watts Street Gospel Choir jumps in at 2:36 and they're cleverly divided so that half the voices are heard in the left ear and half in the right. There's a lot going on, but everything has its space.
In the first half of "Salt Of The Earth," Hopkins is the only musician who hints at the gospel feel. It isn't obvious because the song starts out wanting to be Bob Dylan. ("Jig Saw Puzzle" may double down on the Dylanology, but "Salt" is in the neighborhood.) Where the rest of the band is metaphorically going back to New York City, they do believe they've had enough, Nicky roots down in the Muscle Shoals/Memphis/Nashville triangle. The gospel goes from implicit to explicit when the Watts Street Gospel Choir swoops in at 2:36, but you can hear the choir float up for some very subtle falsetto harmonies between 2:17-2:36. Beautiful. Another brilliant Miller touch was moving Nicky from faded right to dead center when the song goes into double time at 3:48. Fittingly, Beggars Banquet ends with Nicky Hopkins leading the band like a pied piper.
In a perfect world, this post would include "Dear Doctor," "Jig Saw Puzzle," "Stray Cat Blues," and even "Child Of The Moon," the underrated B-side to  "Jumpin' Jack Flash." All of these songs feature high level Hopkins. But, have you noticed how long this post is already??? For the sake of my sanity, I'm limiting Beggars tracks to three, knowing that the pair of Rock And Roll Circus performances to follow are pulled from the album. I am not omitting your favorite Hopkins songs out of ignorance or neglect. Stupidity maybe, but at least its knowing stupidity.
I say that because if I had my druthers, I might not include "Salt Of The Earth." I love Nicky's playing on it, but I prefer "Dear Doctor" and "Stray Cat Blues." The former because I don't have enough country Beggars and the latter because it's a nasty, leering funk jam and Hopkins' piano is an obvious precursor to Billy Powell's piano on "Sweet Home Alabama." However, Nicky constantly singled out "Salt Of The Earth" as his favorite performance on one of his favorite albums. So, here we are.
Rolling Stones – No Expectations
The Rolling Stones Rock And Roll Circus
December 12, 1968
Mick Jagger – lead vocal
Brian Jones – electric slide guitar
Keith Richards – acoustic guitar
Nicky Hopkins – piano
Bill Wyman – bass
Charlie Watts – drums
Rocky Dijon – maracas
Like any sentient being, I love the Beggars Banquet version of "No Expectations." But, I opted Rock And Roll Circus specifically because Hopkins stretches out more. Really, the fact he's up in the mix may be the biggest factor. But, when he lightly dusts the song with diamond tiaras at "Our love was like the water that splashes on the stone," it's one of his finest moments with the Stones. It literally sounds like water splashing on a stone. So good.
I'm pretty sure this is Brian Jones' last public appearance as a Rolling Stone and he acquits himself nicely with tasteful slide guitar. The weak link on this is Jagger, who is flat and out of tune. ("You're outta tune, my baby, my poor discarded baby.") Given that this was probably his fifth take out of 30ish over several hours, I don't blame Mick for sounding tired. But, this is why I don't like the film and went with a thumbnail of the album cover. I like hearing it more than I like seeing it because the camera spends way too much time on Jagger's damn face, when all the best parts of the song are happening elsewhere.
We take Beggars Banquet for granted. The Stones' transition from Spector pop (and menace) to Britpop to fully baked psychedelia and back to rock 'n' roll occurred with one of the members slowly dissipating into irrelevance and eventually death. What does a band do when one of its members is unable to play? Does it shut the operation down? Does it wait until all members are at full strength? Fuck no. It works around that limitation.
Brian Jones was in very bad shape. He was OK on the sessions for Satanic Majesties, but on Beggars Banquet he'd come in with his guitar and half an hour later he'd keel over and be out cold. There's a lot of very prominent piano on that album and that's the reason. Essentially, they were short one guitarist.
–Nicky Hopkins via Julian Dawson, And On Piano …, 2011,  p. 93
If you listen to the album with that quote in mind, it's fair to ask, "Whose playing is representative of a full fledged band member and who is commensurate with a session player?" Nicky Hopkins clearly meets the terms of the first definition. Brian Jones may appear on more tracks, but his sitar and tamboura excursions on "Street Fighting Man" and the slide part on "No Expectations" are the only moments where he shines. Hopkins is crucial to seven songs. Not parts of songs. Entire arrangements of songs. You could even argue that Nicky is more valuable than Wyman and Watts, though I'm not sure I'm ready to go there … yet.
Rolling Stones – Parachute Woman
The Rolling Stones Rock And Roll Circus
December 12, 1968
Mick Jagger – lead vocal, harmonica
Keith Richards – electric lead & rhythm guitar
Brian Jones – electric rhythm guitar
Nicky Hopkins – piano
Bill Wyman – bass
Charlie Watts – drums
Rocky Dijon – maracas
"Parachute Woman" is kind of a bonus track because there's no piano on the Beggars version. To Mick and Keith's credit, they realized they had Hopkins  for the Circus and rearranged the song to take advantage of that fact. If you look at "Parachute" for what it is, a blues in the key of Muddy and Wolf, Nicky's got the Otis Spann part on lock. And after hearing "Parachute" with a piano, the album version sounds like it has a giant, piano-shaped hole in it.
If we pit the two versions against each other, the tired-ass Rock and Roll Circus Stones, at five in the morning and on take five, sound like they're ready to have a knife fight compared to the turgid Beggars Stones. Everyone kills it here, even Jagger, who is just beginning to patent the seizurerobics dance style he perfected in the '80s. The apex of said style was the comical "Dancing In The Streets" video which is so bad that it technically violates the Geneva Convention. If you haven't seen the parody video, my God what are you waiting for?
The Stones were significant to Nicky Hopkins' career for many reasons, but it was during the lengthy sessions for Beggars Banquet that Hopkins realized he needed to move beyond the studio. The pay was good and predictable, but he'd been doing it for 3 1/2 years straight. He was burned out and he'd earned the right to be burned out. Considering he was only 24 years old and still living at home, it had to be seductive to Nicky getting invited onto the Rolling Stones' pirate ship. Especially for a guy who was kind of a shy, homebody type, the Stones gave you a glimpse at the other side.
"I used to start at 10 in the morning, go through to about 11 at night, and then be going to Stones sessions, which would start whenever I got there and often go to about 4 or maybe 8 in the morning … which meant sometimes I didn't get any sleep."
–Nicky Hopkins via Julian Dawson, And On Piano …, 2011,  p. 59
Nicky actually joined three groups in 1968. Poet And The One Man Band (with Albert Lee, among others) and Sweet Thursday were the first two. If you've never heard of them, you're not alone. Both groups were basically studio one-offs who released LPs in 1969, so I'll deal with them next time. (Who the hell knows when that's gonna be, I'm still not done with this post!)
YES, ME!
The third group to obtain Nicky Hopkins' services was a little more well-known and we've discussed them before. In fact, prior to formally joining
the Jeff Beck Group in August-September, Hopkins played his second session with them in May, sitting in on three songs. (The fourth song, "Beck's Bolero," I discussed in The Revolutionary Piano of Nicky Hopkins: Part 4.) Truth was rush-released to the US in August (the UK had to wait until October).
Jeff Beck Group – Blues De Luxe
Recorded May 26, 1968
Released on Truth, August 1968 (US), October 1968 (UK)
Rod Stewart – vocal
Jeff Beck – electric guitar
Nicky Hopkins – piano
Ron Wood – bass
Mickey Waller – drums
"Blues De Luxe" is not live. Like Gram Parsons' "Live Medley From Northern Quebec" on Grievous Angel, it's a studio fabrication. Beck added crowd noise to accent Nicky's flourishes of brilliance. If Hopkins was merely acting the role of Otis Spann on "Parachute Woman," on "Blues De Luxe" he equals, if not surpasses, the master. He's isolated in the left channel and more than holds his own against Beck AND Waller, both of whom are panned right. Rod and Woody are right in the middle. I'm not sure I agree with drums kept to one side, but it's fine.
Nicky's powerhouse right hand periodically fires cascades of notes, while his left hand stays deep in the pocket. Nicky more or less has an uninterrupted solo from 2:37-4:47 like he's Paul Gonsalves of the Duke Ellington band at Newport '56. (Yeah, I went there.) Beck issues a few guitar squeals, but for that period of the song he stays out of the way.
It's obvious Jeff Beck wanted Nicky Hopkins in his band because he knew he'd be challenged by him, and that certainly worked both ways. Game recognize game. The same could be said of Stewart, who was just now entering his first burst of greatness. Beck's mercurial personality ultimately poisoned the well, but you could argue that for a brief period in 1968-69, the Jeff Beck Group had the best singer, guitarist, and pianist in rock.
Jeff Beck Group – You Shook Me
Recorded May 25, 1968
Released on Truth, August 1968
Rod Stewart – vocal
Jeff Beck – electric guitar
Nicky Hopkins – piano
John Paul Jones – organ
Ron Wood – bass
Mickey Waller – drums
This is undoubtedly most famous for its appearance on Led Zeppelin's self-titled debut, but the Jeff Beck Group had been covering the Earl Hooker/Muddy Waters track for months prior to Zep's recording. In fact, Jimmy Page had seen the band do it live several times and then later said he somehow just came up with it on his own. I, for one, am shocked (and stunned) at accusations that Page might've been opportunistic and deceitful. That doesn't sound like the Jimmy Page I know.
I don't really care for Zep's version. Bonham and Page sound great sonically, but the band drags compared to the Beck Group and Plant's histrionics wear thin quickly. John Paul Jones is an interesting mirror since he played on both versions. I think his organ solo kills the momentum for Zep, but because Nicky Hopkins is doing the heavy lifting for the JBG, all Jones needs to do is provide organ fills and stabs, and he does so with understated authority.
Zeppelin figures into this story in another way. Nicky was asked by Jimmy to join the "New Yardbirds" prior to hooking up with Beck, but he turned them down at least twice, possibly thrice, because the name/idea was too dumb. To be fair, he wasn't wrong. When thinking of other names, Page remembered Keith Moon's comment at the "Beck's Bolero" session. "We can call it Led Zeppelin, because it can only go down, like a lead balloon." Done.
This pianist joining the band for the Truth tour was a surprise to everyone involved, as Dawson amusingly conveys:
Beck decided he wanted to recreate the full sound of his album on stage and called Nicky Hopkins for advice on a potential keyboard player. He was as surprised as the rest of the pop scene when London's top keyboard player offered to take the job himself, a decision Nicky put down to restlessness and his disillusionment with the endless grind of the session scene.

"I had been doing session work for so long, (Beck) assumed that I didn't want to travel. He asked me if I knew a piano player who played like me and would go on tour with him. 'Yes, me!'"
–Nicky Hopkins via Julian Dawson, And On Piano …, 2011,  p. 98
Nicky's first show with Beck was the Sunbury National Jazz & Blues Festival on August 10, 1968 (pictured below), and from September 30 through December 12, the Jeff Beck Group briefly toured Scandinavia, then ended up in America for 40-some-odd dates. Hopkins may have spent 3 1/2 years avoiding the road, but once he decided to buckle in, he went whole hog.
Before we join Hopkins in America — for the first time, mind you — consider what he gave up, beyond future millions and relative stability with Led Zeppelin. I don't know when he stopped doing full-time session work, but I can't find any dates after July. Assuming July is when Nicky shut it down and restricting ourselves to songs repped in this post, check out this 8-week period of activity.
May 1968: Kinks – Days (possibly recorded early June)
May 1968: The Who – Dogs
May 1968: Rolling Stones – Salt Of The Earth
May 13-23, 1968: Rolling Stones – Street Fighting Man (also recorded February, March 17-April 3)
May 25, 1968: Jeff Beck Group – You Shook Me
May 26, 1968: Jeff Beck Group – Blues De Luxe
June 4-10, 1968: Rolling Stones – Sympathy For The Devil
June 24-26, 1968: Jackie Lomax – Sour Milk Sea (w/Harrison, McCartney, Starr, Clapton & Hopkins)
July 10-13, 1968: Beatles – Revolution
July 1968: Kinks – People Take Pictures Of Each Other, Sitting By The Riverside & Phenomenal Cat
At the risk of using the greatest and bigliest amount of hyperbole ever, can anyone name a better two months of session work by another sideman? And keep in mind, these are just the songs in this post. There are several excellent Hopkins performances I kept in the bullpen. It would have to be a dude like Clarence White, James Burton, or James Jamerson, but I'm sure there are arguments to be made for any number of hotshots.
Jeff Beck Group – Rock My Plimsoul
Recorded November 3, 1968
Grande Ballroom, Detroit, MI
Rod Stewart – vocal
Jeff Beck – electric guitar
Nicky Hopkins – piano
Ron Wood – bass
Mickey Waller – drums
"Rock Me Baby" went Top 40 for B.B. King in 1964 and "Rock My  Plimsoul" is faithful to his in the sense that Beck's guitar tone sounds like B.B. King by way of Roy Buchanan. However, it's not faithful to the version on Truth because the album version doesn't really feature piano. Hopkins is there, but he's hammering chords in the background. This live version features Nicky stepping out for solos, including an extended intro that echoes Meade Lux Lewis' "Honky Tonk Train Blues," but I don't think that's what it is.
"Plimsoul" is a showcase for Beck's apocalyptic guitar, but I like that Hopkins offsets the destruction of squaresville with some ingratiating Fats Domino-esque piano. He could've matched Beck's attacking tone as he did with The Who on "Anyway Anyhow Anywhere" and "The Ox," but instead he leans into a New Orleans swing. Hopkins' ability to be an innovative and forward-thinking experimentalist and traditional, throwback stylist is what makes his work consistently stand out, even in an era of artistic heavyweights.
Things would soon take a turn for the worse in the Jeff Beck Group, but let's leave that for next time. After years of mostly anonymous recording sessions, with an occasional BBC TV or radio appearance mixed in, I want to go out with Nicky Hopkins on top of the world. His tour of America in late 1968 was that of a conquering hero, finally receiving standing ovations for his signature work. He later said he was shocked that people knew who he was in the states. Let him have his moment.
NEXT TIME: 1969 (WWNHD: PT 7)
1969 was a step back year, but only by the ridiculous standards of 1968. Still, Hopkins lets it bleed with the Stones, says goodbye to the Jeff Beck Group, appears at Woodstock with the Jefferson Haipie, and discovers the allure of northern California, recording outside of the London for the first time. 
PREVIOUSLY ON HILL STREET BLUES
Mr. Pleasant: What Would Nicky Hopkins Do? (Part 5)
The Revolutionary Piano of Nicky Hopkins (WWNHD: Part 4)
But It Was Blues: What Would Nicky Hopkins Do? (Part 3)
Diamond Tiaras: What Would Nicky Hopkins Do? (Part 2)
WWNHD: What Would Nicky Hopkins Do? (Part 1)
SPOTIFY
I have a chronological and ongoing Nicky Hopkins playlist on Spotify. It includes almost every song I've featured thus far and will eventually span his entire career. I've also created a Nicky Hopkins' Influences playlist on Spotify, so I can highlight the likes of Jerry Lee Lewis, Otis Spann, and Johnnie Johnson.
YOUTUBE
Same here. I created a chronological and ongoing Nicky Hopkins playlist on YouTube which includes every song I've featured in the series thus far and will eventually span his entire career. I've also created a Nicky Hopkins' Influences playlist on YouTube, so I can highlight the likes of Jerry Lee Lewis, Otis Spann, and Johnnie Johnson.